How To Notarize Documents Online In Hawaii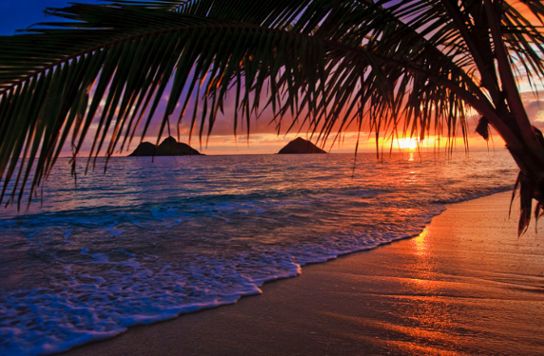 By NotaryLive Staff
Published on 06/14/2023
Thanks to NotaryLive, it's now quicker than ever to have a document notarized online in Paradise (AKA: Hawaii)!
Did you know that you can get documents legally notarized online within minutes using NotaryLive?
This blog will teach you how to easily get documents like passport consent travel forms, deeds of trust, quitclaim deeds, and many more documents notarized from the comfort of your home or office. You will also learn about the opportunities NotaryLive offers to businesses that rely on notarizations.
How To Notarize Online in Hawaii with NotaryLive
To begin notarizing a document online with NotaryLive, all you need is the document you are looking to get notarized, a device connected to the internet with camera/microphone capabilities, and either a valid driver's license or passport.
Once your identity is confirmed using industry standard ID verification technology, you will be connected with a notary, live via webcam.
After connecting, the licensed online notary will also be prompted to verify the identity of the signers before moving forward with the notarization process.
The notary will witness and affirm your signature, apply their own digital seal, then voilà, you are finished notarizing online!
When you can notarize a document online with NotaryLive in a matter of minutes, there's no need to make the effort to travel, take time off work, or waste your day going to the nearest local notary. You can also save the hassle of setting up an appointment and paying extra for a mobile notarization. These days, we could all use a little extra time and money, so notarize your documents online today with NotaryLive!
As the signer, you can get your documents notarized from anywhere: it is the notary that needs to learn the laws of each state and if they can become an online notary legally.
Check out our blog for more information on which states notaries can become an online notary.
In simpler terms, all you have to do to notarize a document through NotaryLive is…
To get started, you can click the button below.
After all, the previously mentioned steps are completed, you can access the signed document(s) through email confirmation or your customer dashboard to download them with ease!
Is Your Business Looking to Upgrade its Notarization Process?
On top of the normal benefits of our platform, NotaryLive for Business allows business account holders to make frequent use as easy as possible with options such as:
Creating sessions for their Clients
Adding Multiple Users
Viewing Clients' Notarized Documents
Single-Use or Monthly Billing (Great for high volume!)
Volume Pricing Options
Optional API and White Label Integration
Plus all standard account features
Does NotaryLive sound like the right fit for you and your business?
If you're looking to get a document notarized, you can Notarize it Now!
Learn more about our NotaryLive Business Account Options.
Here is the pricing information.
If you have any questions, contact our sales team, and we will be happy to help!
Interested in learning more about Notarizing Documents Online?
Here are some other helpful articles:
Updated Date: 12/05/2023
---