Most Commonly Notarized Documents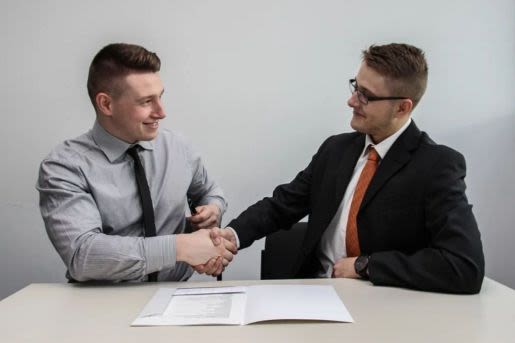 By NotaryLive Staff
Published on 01/28/2021
Before providing a list of some of the most commonly notarized documents, it is important to note that each state has its own laws on whether a specific form or document must be notarized to be accepted. We implore you to do your own research before beginning the online notarization process with NotaryLive.com. Do you have one of these documents that need to be notarized? Notarize Now
Power of Attorney
A legal document giving one person (the agent or attorney-in-fact) the power to act on another person's (the principal) behalf regarding property, finances, or health depending on the scope of the powers given.
Wondering whether you need a witness present to have a durable power of attorney? Read this article for more info.
Passport Parental Consent
Form DS-3053 is required when one parent or guardian who does not have sole legal custody applies for a minor's passport since the general rule requires the signature of both parents. The non-applying parent or guardian must complete the form and have it notarized in order to provide consent for the applying parent or guardian to obtain the passport.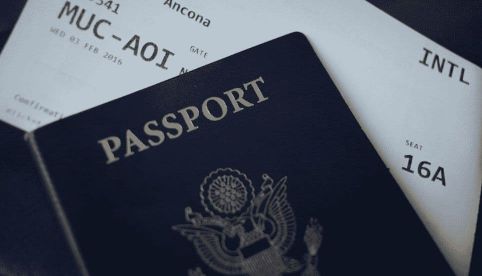 Photo by Nicole Geri on Unsplash
Quitclaim Deed
Used to transfer any ownership that someone (the grantor) has in a piece of property to another party (the grantee), without providing a warranty. The grantor does not guarantee there are no other claims to the property in existence. This is the main reason that Quitclaim Deeds are mostly used to transfer property between family members and spouses.
For more information on how to notarize a deed online, click here to read this article.
Deed of Trust
A document where the borrower transfers the legal title for its property to a trustee who holds the property in trust as security for the payment of the debt to the lender.
Unclaimed Property Form
Unclaimed property is money or another asset that has gone dormant and ultimately deemed abandoned by its owner. Most state websites provide more information on filing your claim along with your notarized document depending on the state and type of property being claimed.
Application for Duplicate Title
If your original title has been lost, damaged, or stolen, and the owner has to apply for a replacement. As goes for most documents on this list, it is a state-by-state case on if this application must be notarized, so check with your state before beginning filling out your application.
Affidavit of Forgery
A statement attesting that a document has been fraudulently produced using a forged signature.
For more information on how to notarize an affidavit online, click here to read this article.
Parental Consent for Travel
This form is used for any minor that has permission from their parent or legal guardian to travel either domestically or internationally with someone else, group, or organization. While 1 parent's signature will usually suffice, it is suggested that both parents or legal guardians sign the consent form.
Grant Deed
A legal document used to transfer ownership or real property. The grantor is the person transferring the property, and each grantor must sign the deed.
Bill of Sale
A legal document that records the transfer of ownership of an asset to a second party in exchange for money. Bill of Sale is most commonly used when transferring ownership of automobiles, aircraft, watercraft, and personal property such as jewelry or art.
Living Trust
A legal document, or trust, created during an individual's lifetime where a designated person, the trustee, is given responsibility for managing that individual's assets for the benefit of the eventual beneficiary.
Contract
A legally binding document that recognizes and governs the rights and duties of the parties of the agreement. A contract typically involves the exchange of goods, services, money, or promises of any of those. While some states and contracts do not require notarization, it can be very beneficial for the contract to be notarized if potential legal disputes arise between the parties.
Temporary Guardianship Agreement
A document that formally turns over the care of your children to another adult for a specified period of time.
Medical Authorization for Minor
Legal document providing someone other than the parent or legal guardian temporary rights to seek and provide healthcare and healthcare decisions on behalf of their child. This is most commonly utilized by grandparents, daycare providers, babysitters, teachers, coaches, or trusted friends. In addition to medical decisions, through the use of Child Power of Attorney, a parent or guardian can assign other responsibilities such as education powers and everyday caretaker.
Identity Theft Victim's Complaint and Affidavit
A notarially certified document certifying the person has become a victim of fraud with personal data. The affidavit provides the appropriate information for businesses and creditors, which is necessary in order to prevent or minimize damage from malicious actions.
Get your important documents notarized online today with NotaryLive.com!
Do you have one of these documents that need to be notarized? Notarize Now
Interested in learning more about Notarizing Documents Online? Here are some other helpful articles:
Updated Date: 12/05/2023
---