What Kinds of Deeds Can Be Notarized Online?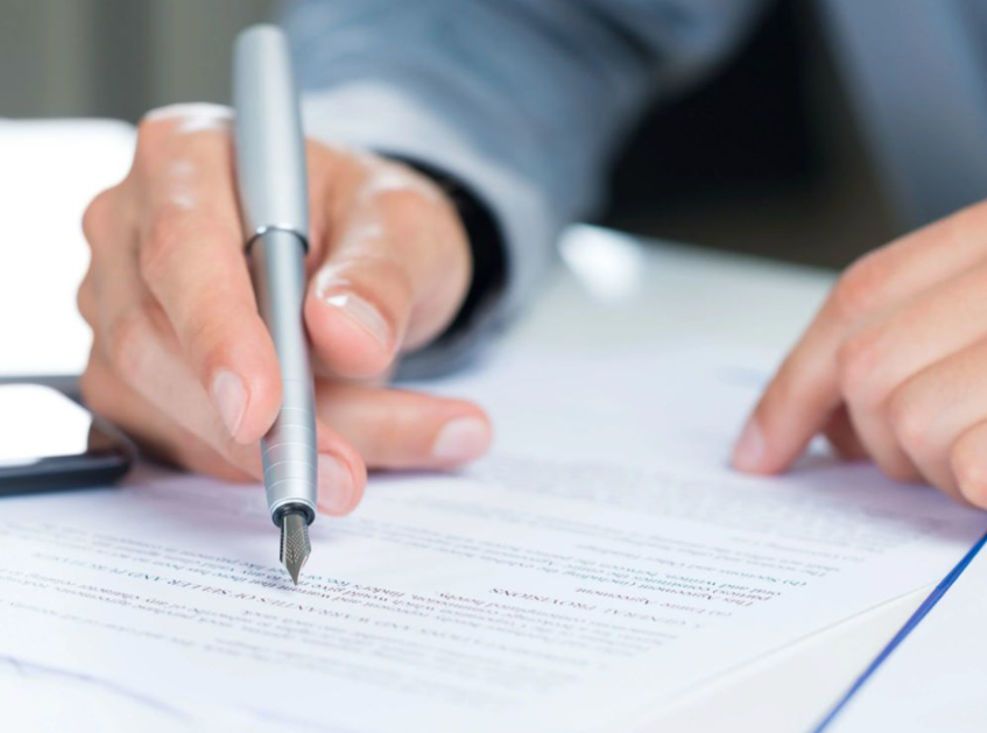 By NotaryLive Staff
Published on 01/18/2022
Any time a piece of real estate changes hands, a deed is required. A deed is a legal document used to transfer ownership of property from one party to another. In all cases, a deed must be notarized - and as long as remote online notarization is legal in your state - the process of notarizing a deed is extremely fast, convenient, and secure.

If you're wondering whether remote online notarization is legal in your state, click here to read this article.
What are the main types of deeds?
Real estate buyers and sellers most commonly encounter the following types of deeds:
Quitclaim Deed
Deed of Trust
Grant Deed
Warranty Deed
Bargain & Sale Deed
Mortgage Deed
The type of deed that is needed will vary depending on the circumstances of the real estate transaction.
Which Deed Do You Need?
Of these 6 options, a real estate agent can point you in the direction that is right for you, but here's a quick reference.
Quitclaim Deed - Used to transfer any ownership that someone (the grantor) has in a piece of property to another party (the grantee), without providing a warranty. The grantor does not guarantee there are no other claims to the property in existence. This is the main reason that Quitclaim Deeds are mostly used to transfer property between family members and spouses.
Deed of Trust - A document where the borrower transfers the legal title for it's property to a trustee who holds the property in trust as security for the payment of the debt to the lender.
Grant Deed - A legal document used to transfer ownership of real property. The grantor is the person transferring the property, and each grantor must sign the deed.
Warranty Deed - Different types of warranty deeds are used to offer various legal protections to the grantor in the event that there's a problem or defect with the title once it's been transferred. Warranty deeds come with different levels of protection and are split into two categories: General Warranty Deeds and Special Warranty Deeds. More info is available on warranty deeds in this article from LegalTemplates.
Bargain & Sale Deed - A bargain and sale deed typically accompanies homes sold at foreclosure. This type of deed transfers title to the new owner, but it does not warrant against encumbrances. Homeowners who purchase a foreclosed home with a bargain and sale deed may encounter tax liens, problematic easements, or third-party claims to the title. In most cases where this deed is used, a title search and title insurance are recommended.
Mortgage Deed - A mortgage deed works similarly to a deed of trust except that it features 2 parties, the lender and borrower. In these cases, the title in the property is split evenly between the lender and the borrower until the mortgage is paid in full. At that point, the title goes exclusively to the homeowner, who no longer owes any debt.
How to Notarize A Deed Online
With Notarylive's Remote Online Notarization (RON) platform, it's easy to get your quitclaim deed notarized along with any other commonly notarized documents that might need it. NotaryLive is a MISMO Certified RON Compliant vendor that is qualified to handle the notarization of mortgages and other deeds.

To get started notarizing a document through NotaryLive, all you need is the document you are looking to get notarized, a device with camera/microphone capabilities that is connected to the internet, and either a valid driver's license or passport. Once your identity is confirmed using state-of-the-art ID verification technology, you will be connected with one of our live notaries via webcam.

All you have to do to notarize a document through RON is...
Upload Your Document
Verify Your Identity
Connect with Your Online Notary, Live via Webcam
Download/Print Your Document

To get started, you can click the button below.
Interested in learning more about RON in real estate? Here are some other helpful articles:
Updated Date: 09/21/2023
---