Why Real Estate Companies Should Use Online Notary Services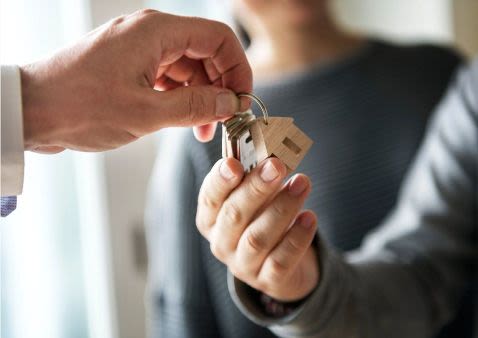 By NotaryLive Staff
Published on 09/14/2021
Everyone involved in the real estate industry relies on notarization - from real estate agents to title companies, mortgage brokers, and everything in between. In the past, the industry relied heavily on the slow and tedious process of in-person notarization. But now, the process of notarizing documents is becoming faster, easier, and more secure thanks to remote online notarization services like NotaryLive.

NotaryLive and other online notarization services have the power to make the entire industry more efficient as they allow real estate transaction paperwork from deeds to escrow documents to be notarized remotely online via video call on a 24/7 basis.

And now that NotaryLive is officially certified by the Mortgage Industry Standards Maintenance Organization (MISMO), we have the endorsement of one of the most important authorities in the mortgage industry to handle the remote online notarization of mortgages. For more information about our MISMO certification, read this article.

How can RON services help your real estate business?
Convenience & Efficiency
With Remote Online Notarization (RON), the process of making appointments and waiting for an in-person notary is quickly becoming a thing of the past. Instead, you can notarize online using your laptop, phone, or any device with a webcam. While this is much more convenient for both the notary and anyone who may need their document notarized, it is also a lot more practical and allows those who rely on the mortgage closing process to save time and conduct their business much faster. And in a fast-moving real estate market, that time can provide a big advantage and a chance to make more sales.
The process of getting a document notarized online through NotaryLive is incredibly easy. All you have to do is upload the document, verify your identity, connect with a notary via webcam, and download your notarized document.
Click here to get started now!

Security
Not only is it more convenient, but using RON services is actually more secure than using an in-person notary. Unlike traditional notaries, remote online notaries provide their notarial services online through an audio/video feed using a computer or mobile device which means that these sessions are recorded in the case of a dispute where the transaction must be verified. NotaryLive also uses additional security measures to verify each signer's identity beyond the steps that most in-person notaries would normally take.
As mentioned above, the fact that we are Certified MISMO Compliant is a testament to our security measures.
Customization
On top of the normal benefits of our platform, NotaryLive for Business allows commercial account holders to make frequent use as easy as possible with options such as:
Creating Sessions for their Clients
Adding Multiple Users
Viewing Clients' Notarized Documents
Single-Use or Monthly Billing (Great for high volume!)
Bulk Pricing Options
Optional API and Whitelabel Integration
Plus all standard account features
If you're looking to get a document notarized you can click here to Notarize Now!
If you have any questions, click here to contact our sales team and we will be happy to help!
For more information on profiting from RON by becoming a Remote Online Notary, read our guide on How to Become a Remote Online Notary.
Updated Date: 12/05/2023
---