When you need to get a document notarized, you may find yourself searching for a "notary near me." It can be hard to know where and when to go since most places only have notaries available for a few hours each day. Notaries are most commonly available at parcel shipping stores, banks, law offices, and even public libraries. Once you find your closest notary service, you're going to need to schedule an appointment.
Getting an appointment with a Notary can be hard when you need to fit it into their set hours. This can mean taking time off from work, traveling to the notary, and overall wasting your valuable time. Especially, when you urgently need that document notarized. That's where NotaryLive comes in.
We make it easy to notarize documents from anywhere, at any time!
Get Started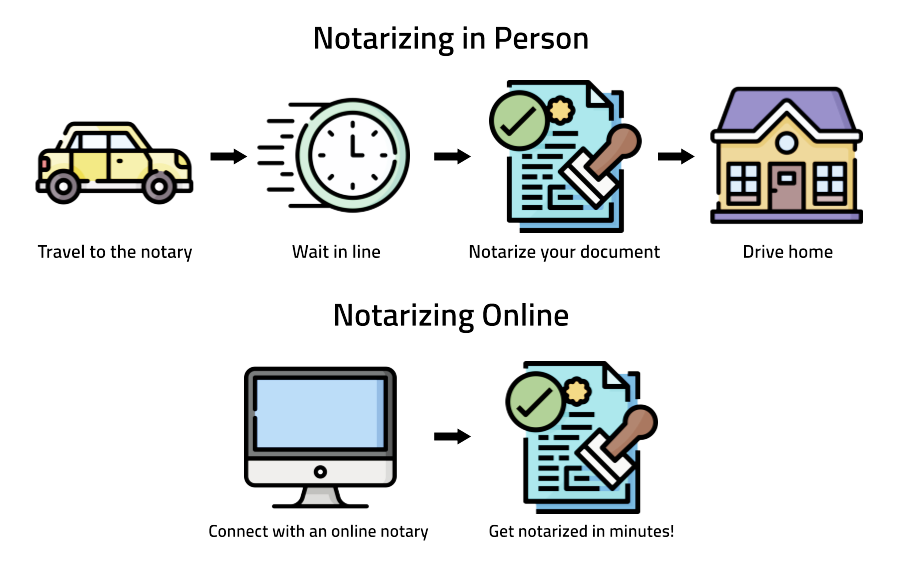 With NotaryLive, notarizing your documents is fast and convenient. Just upload your document, verify your identity, and we'll connect you with a live notary within minutes. Click the button below to start notarizing!
Start Notarizing