What is Online Notarization?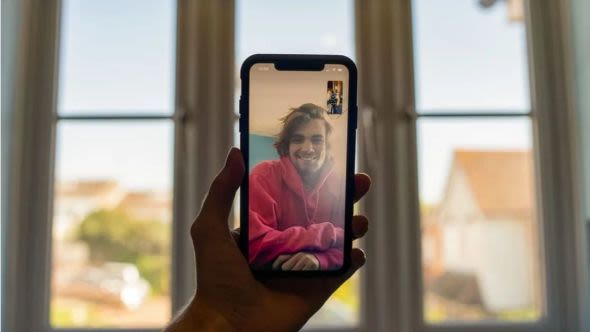 By NotaryLive Staff
Published on 01/28/2021
In response to the COVID-19 pandemic, authorities have enacted travel restrictions, social distancing and other quarantine measures to shine the spotlight on safety in our society. As a result, businesses and consumers have experienced a surge in the use of technology and contact-less practices to provide products and services more safely on and offline. These behaviors have also triggered an uptick in online services like online notarization.
What is Online Notarization?
Unlike traditional notarization, which is performed in person, online notarization is conducted online. This means that rather than having to meet a Notary in person at the same physical location, the notarization business can be transacted from the convenience of your computer or mobile device. Online notarization is also sometimes referred to as – remote notarization, webcam notarization, virtual notarization or remote online notarization (RON). With online notarization, the signer and Notary use audio/visual technology to meet remotely to complete the remote notarization transaction over the Internet rather than being physically in the same room.
This is not to be confused with electronic notarization (eNotarization) or mobile notarization services. These types of notarization still require the signer to physically appear before the Notary at a specified location. Yet with electronic, the signatures are electronic, whereas with mobile, the Notary travels to you to perform the service.
Who Can Conduct an Online Notarization?
Not all Notaries can conduct an online notarization. Notaries must live or be approved to work in one of the states where the practice of remote notarization has been authorized and regulations are already in place to perform remote online notarization services in standard or emergency situations.
To see if notaries are allowed to conduct remote Online Notarization in your state, read: Does My State Allow Remote Online Notarization?
How Can I Get an Online Notarization?
You can get an online notarization of your document by working with a Notary remotely. There are a few providers of this service, but you want to be sure and do your research for a reputable company that provides a quick and easy service with the customer experience in mind. This is where NotaryLive can help. No need to worry – all notaries are certified to provide remote online notarization services in just 4 simple steps.
1.Upload Your Document
2.Verify Your Identity
3.Connect with Your Live Online Notary
4.Download/Print Your Document
It's that simple! Don't sacrifice your time or safety – the next time you need to have a document notarized, look no further than NotaryLive for an online notarization platform.
Interested in learning more about Notarizing Documents Online? Here are some other helpful articles:
Updated Date: 12/05/2023
---