What Makes Remote Online Notarization (RON) Easier Than UPS?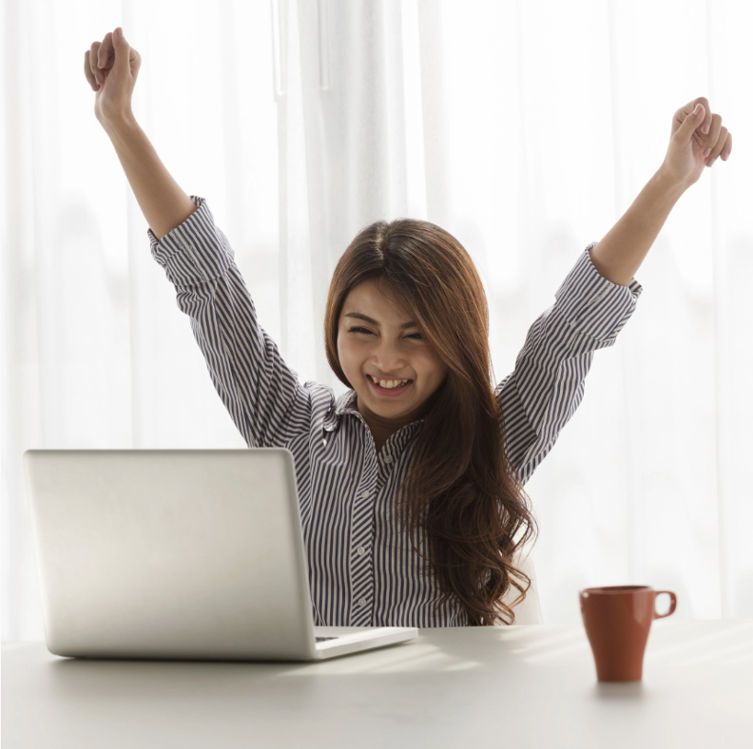 By NotaryLive Staff
Published on 09/28/2021
Anyone who has worked with UPS knows that when they're experiencing a rush, things get delayed. Whether you need a document notarized for business or personal reasons, those delays can be incredibly frustrating. Luckily, there are better options available. Thanks to remote online notarization services like NotaryLive, you can get instant notarization - usually in 10 minutes or less!
The Problem with UPS
To be fair, the inconsistency of UPS is not entirely unexpected. Because notarization is not their primary source of income, it is not the main focus of their business. Because of this, their notarization process is quickly becoming outdated and lacking modern innovations.
The process they have in place is a recipe for frequent delays and frustration. After making a notarization appointment or trying to set up a walk-in, it's not uncommon to sit in the waiting room for a long time and wait for the notary to become available. As long as the USPS and UPS aren't carrying a "notary-first" attitude, this is unlikely to improve.
On the other hand, with NotaryLive, you can get instant service. After all, remote online notarization is our only focus which translates to more responsive service and a better experience overall.
What Makes NotaryLive the Better Choice for Notarization?
Speed and Efficiency
The days of searching nearby notaries with availability are quickly becoming a thing of the past thanks to remote online notarization.
When notarizing documents at a UPS Store, you have to notarize on their schedule, meaning business hours on weekdays with limited weekend hours. Naturally, their schedule is inconvenient for anyone who works during those hours - which is, well, most people.
With a Remote Online Notarization, we'll notarize documents on your schedule thanks to our 24/7 service.
Whether you'd like to use the early morning hours to get a head start, or if you're on a tight deadline after regular working hours, we're here to help. Our staff of trained online notaries will be ready to notarize your document right away from the comfort of your own home and on any device with a camera that you feel comfortable using.
As long as RON is available in your state, all you have to do is complete these simple steps: Upload the document, verify your identity, connect with a notary via webcam, and download your notarized document.
Click here to get started now!

In fact, even if RON is not necessarily available in your state, most notarization laws apply only to the notary and not the person who needs their document notarized - meaning in most cases, you can still notarize with us. If you have any questions, click here to contact us.
We're also partnered with Switch! Switch makes it simple to turn your digital files into physical mail. Simply upload your documents, enter your sending details and hit send, it's that easy. No more trips to the Post Office, no monthly subscription, and no postage meter or mailing supplies.
Customized Business Solutions
On top of the normal benefits of our platform, NotaryLive for Business allows commercial account holders to make frequent use as easy as possible with options such as:
Creating Sessions for their Clients
Adding Multiple Users
Viewing Clients' Notarized Documents
Single-Use or Monthly Billing (Great for high volume!)
Bulk Pricing Options
Optional API and Whitelabel Integration
Plus all standard account features
For information about business or personal pricing, click here!
Improved Security
Not only is remote online notarization more convenient than notarizing documents through UPS , but it's also more secure.
The most important job of a notary is to verify the identity of each signer before moving forward with the notarization. While traditional notaries do a fairly adequate job of this, there is still room for error. However, NotaryLive and the online notarization space have taken identity confirmation to another level.
Here at NotaryLive, you must go through our state-of-the-art ID verification process, which starts by taking a selfie of yourself, as well as photos of the front and back of your I.D. Once your I.D. has been approved, you will be directed to answer 5 Knowledge-Based Assessment (KBA) questions, which you will need to answer 4 out of 5 questions correctly to connect with your live notary. Once you connect with your notary live via webcam, they will then use the I.D. on file and match it with the signee they are seeing on screen.
There is also an added layer of security when using NotaryLive as all notary sessions are recorded and stored in our databases in the case of a dispute where the transaction must be verified.
If you're looking for a fast and secure notarization solution that beats the UPS Store Center, Remote Online Notarization is the answer for you. Get started notarizing your document online today with NotaryLive.com.
If you're looking to get a document notarized, you can click here to Notarize Now!
If you have any questions, click here to contact our sales team and we will be happy to help!
For more information on profiting from RON by becoming a Remote Online Notary, read our guide on How to Become a Remote Online Notary.
Updated Date: 09/21/2023
---