Remote Online Notarizations VS. Mobile Notary Services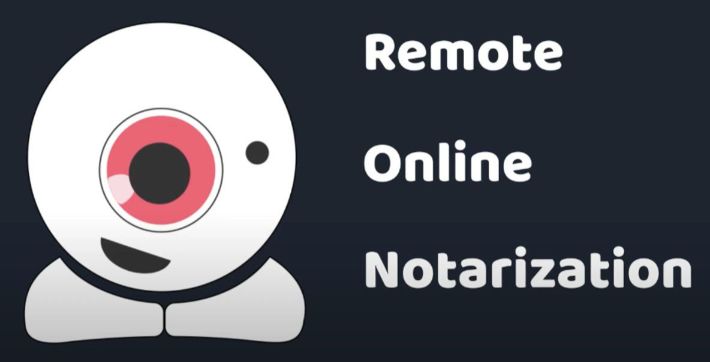 By NotaryLive Staff
Published on 12/28/2021
Have you had trouble finding a notary or paying the fees for in-person notarization services? Luckily, there are alternatives to traditional notarization methods when you have a crazy schedule.
One option is to use a mobile notary service, where a notary will come to your location. However, there is a better solution that offers more convenience, security, and affordability - remote online notarizations.
What Is Remote Online Notarization?
A remote online notarization (RON) is a way to get a document notarized entirely online. You can easily notarize a document from the comfort of your own home or office without the need to travel or schedule an appointment. This means you can notarize a document from the comfort of your own home or office, without the need to travel or schedule an appointment. All you need is a computer or smartphone with a webcam and an internet connection.
The process is simple. First, you upload the document that needs to be notarized to a secure platform, such as NotaryLive. Then, you will connect with a licensed notary via audio video technology. The notary will review the document and verify your identity through government-issued identification.
Once the remote notary is satisfied that everything is in order, they will notarize the document electronically and send it back to you. The entire process can be completed within minutes, making it a fast and convenient option for busy individuals.
Why Choose Remote Online Notarizations Over Mobile Notary Services?
There are several reasons to choose remote online notarizations over mobile notary services:
Cost: Mobile notary services often charge higher fees than online options, due to the added cost of travel. With a remote online notarization, you can save money by avoiding these fees.
Time: Mobile notaries typically require you to schedule an appointment and may have limited availability. With a remote online notarization, you can get your document notarized at any time, day or night.
Security: Remote online notarizations are more secure than in-person notarizations because they involve less handling of physical documents and use secure video conference technology to verify identities.
Overall, remote online notarizations offer a more convenient, affordable, and secure solution for all of your notarization needs. To get started, simply visit NotaryLive.com and upload your document. Within minutes, you can have your document legally notarized and on its way.
How To Get An Acknowledgement Form Notarized Online With NotaryLive
So, how do you go about getting your acknowledgment form notarized and receiving a notary statement? In the past, getting your document notarized required a face-to-face meeting with a notary public.
Instead of visiting a notary public near you or using mobile notaries (hefty fees), you can do an online notarization with an online notary. You no longer need to leave the comfort of your own home and instead rely on an efficient notarization with a virtual notary!
One way to notarize a form is to use an online service such as NotaryLive. This platform allows you to connect with a notary remotely and conveniently, no matter where you are. It is also secure.
In simpler terms, all you have to do to notarize a document through NotaryLive is. . .

How NotaryLive Works
To get started, you can click the button below,
So why waste time and hassle by visiting a notary in person? Experience the convenience and ease of online notarization with NotaryLive. Simply visit the website to get your acknowledgment form or any other forms notarized. Try it today!
Does NotaryLive sound like the right fit for you and your business?
If you're looking to get a document notarized, you can Notarize it Now!
Learn more about our NotaryLive Business Account Options.
Here is the pricing information.
If you have any questions, contact our sales team, and we will be happy to help!
Interested in learning more about Notarizing Documents Online?
Here are some other helpful articles:
Updated Date: 12/05/2023
---