Can I Notarize Online If I'm Abroad?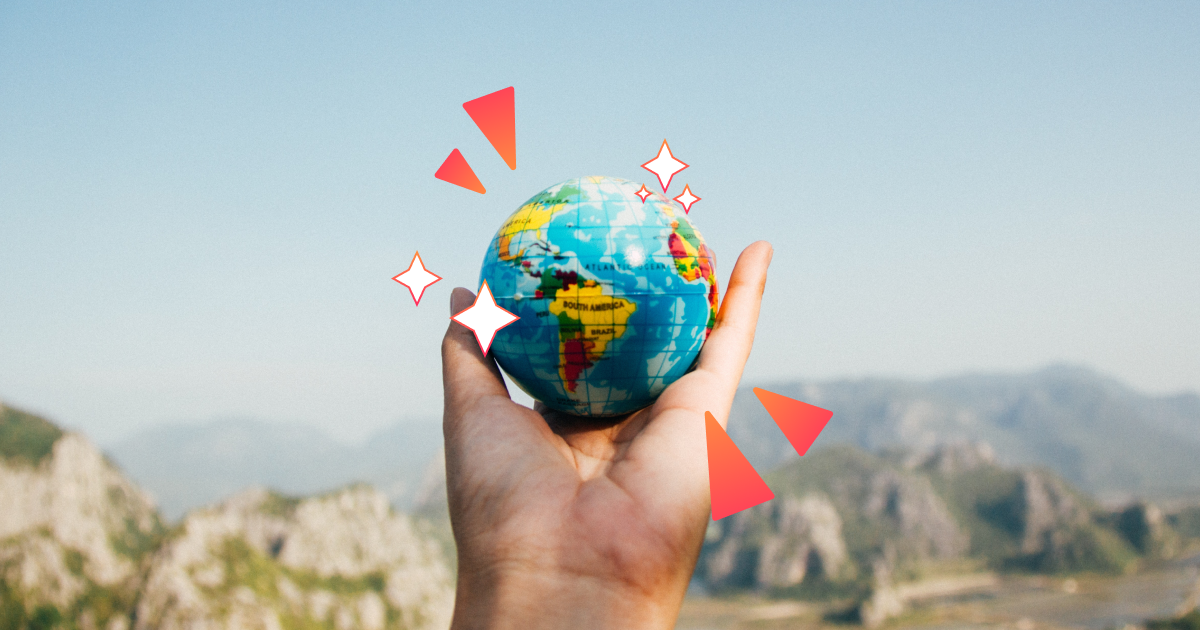 By Tiffany V.
Published on 09/21/2023
Are you living in another country or traveling overseas and need to notarize documents online? Look no further than NotaryLive!
Our online notary service is the perfect solution for world travelers or Americans who are living abroad.
In this article, we will explain why NotaryLive is a great fit for international travelers, highlighting the convenience and benefits of our platform.
NotaryLive: Your International Notary Solution
If you're traveling overseas, you might be wondering if you can still notarize documents online.
The answer is yes (with some requirements)!
NotaryLive is here to help, providing a convenient and secure solution for notarization, no matter where you are in the world.
Verified Identification Options
At NotaryLive, we understand that not all customers may have US identification. However, our platform is designed to accommodate individuals from all over the world.
While US identification is not technically required, it is essential to have enough publicly available data in US records to be verified, regardless of the type of identification you possess.
However, for the majority of international individuals who may not have a presence in US records, we strongly recommend using a verifier from the US.
This is because they are more likely to have the US-based data necessary to complete the verification process successfully.
Using a Verifier for Identity Verification
If you don't have US identification or enough publicly available data in US records, don't worry. NotaryLive offers an alternative option for identity verification - a verifier from the US.
A verifier is someone who can vouch for your identity and confirm your information. They should be a trusted individual who has access to the necessary US-based data to complete the verification process. This option is especially beneficial for those outside the US who may not have US identification or a presence in US records.
The Benefits of NotaryLive for International Customers and Travelers
NotaryLive offers numerous benefits for customers from other countries or Americans traveling overseas. Here are a few reasons why our platform is a great fit for you:
1. Convenience: You can notarize documents onlione from anywhere in the world, as long as you have a stable internet connection. No need to find a physical notary or worry about time zone differences.
2. Speed: Our online notary service allows for efficient document notarization, eliminating the need for lengthy appointments or waiting periods. Say goodbye to unnecessary delays and get your documents notarized quickly and easily.
3. Security: NotaryLive utilizes advanced encryption and security measures to protect your sensitive information. Your documents and personal data are kept confidential and secure throughout the notarization process.
4. Accessibility: Our platform is user-friendly and accessible, making it easy for anyone to navigate and complete the notarization process. Whether you're tech-savvy or not, you can confidently use NotaryLive to notarize documents online.
5. Regulatory Compliance: Despite being an online service, NotaryLive ensures that all notarizations are conducted in compliance with the law. Remote Online Notaries (RONs) are regulated, and our platform adheres to these regulations to ensure the validity and legality of your notarized documents.
How do I get my documents notarized online?
With the advancement of technology, you can now conveniently receive a notarial signature with a remote online notary.
This is particularly beneficial for customers from another country or Americans traveling overseas, as it allows them to complete the remote notarization process quickly and easily, regardless of their location.
To get your documents notarized online with a notary public, you can utilize a platform like NotaryLive. NotaryLive is a trusted online notary service that enables individuals to have their documents notarized remotely through video conferencing.
Here's how you can go about it in 4 easy steps:
Upload Your Document
Verify Your Identity
Connect With A Notary
Download Your Notarized Document
Get your document notarized if you are abroad now!
NotaryLive is the ideal virtual notarization solution for customers in another country or Americans traveling overseas who need to notarize their documents quickly and easily online. Our platform offers convenience, speed, security, accessibility, and regulatory compliance.
Updated Date: 12/05/2023
---