Transforming The Solar Industry With NotaryLive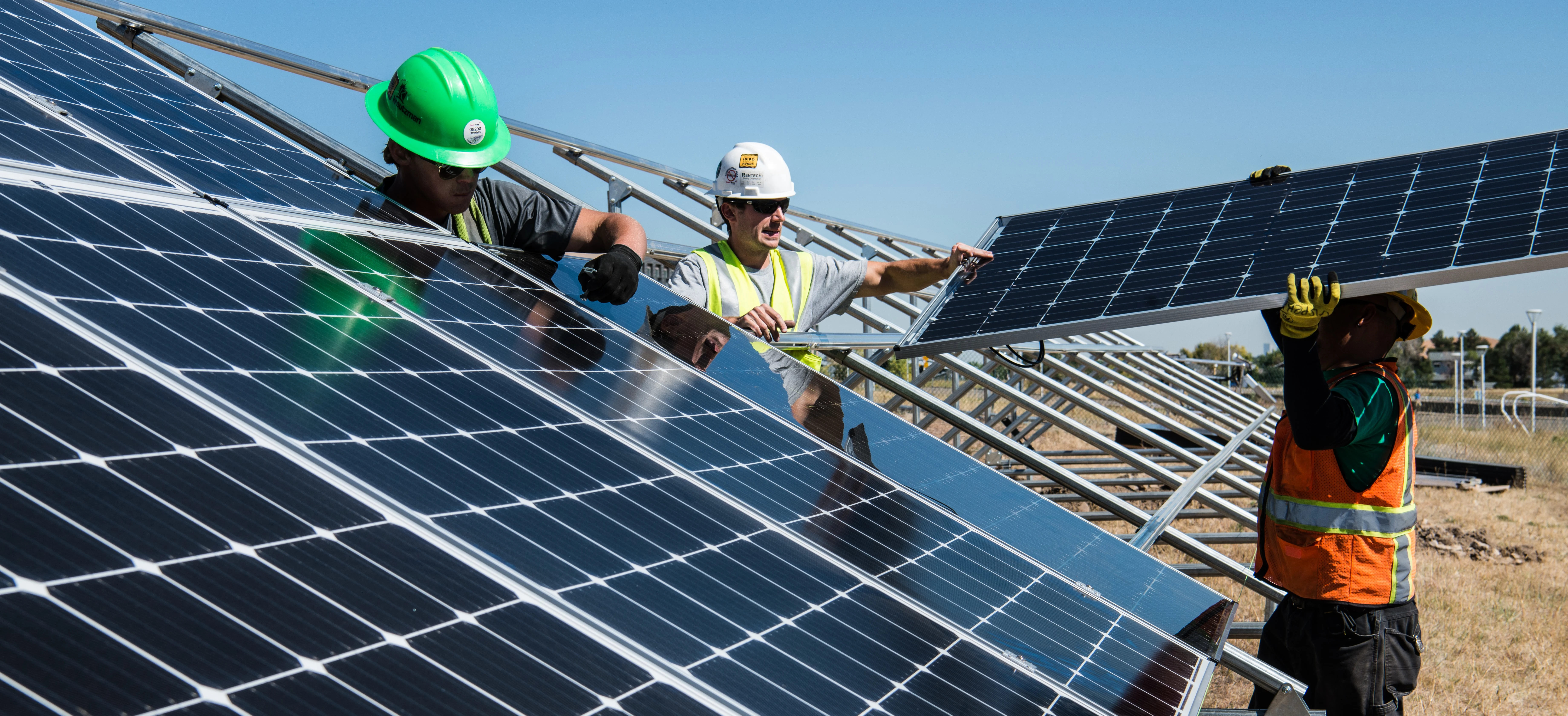 By Tiffany V.
Published on 06/24/2021
The use of solar energy is becoming more and more popular and for good reason. Not only is it a clean and environmentally friendly source of energy, but it is also cost-effective. Solar businesses are constantly looking for ways to improve their processes, increase efficiency, and reduce their carbon footprint. NotaryLive can help in this endeavor by providing a solution for the notarization of important documents.
The Power of Remote Online Notarization
In the solar space, various documents require notarization in order to complete orders and transactions. These documents include permits, Notice of Commencement, agreements, and even power of attorney (POA) forms.
The traditional process of notarization often requires in-person appointments and travel. However, with the advent of remote online notarization, companies can streamline their processes.
This can save both time and money. NotaryLive offers a secure, convenient, and cost-effective solution for companies to notarize their important documents. This includes the power of attorney forms, which can be notarized without the need for in-person appointments.
If your company has its own notaries on staff, NotaryLive can help you bring them on as remote online notaries. This can maximize your efficiency as a business and streamline your processes even further. Check out the NotaryLive Commercial Notary Accounts page to learn more.
If your company doesn't have notaries, our team is ready and willing to help with any notarization your business may need. Just connect with one of our live notaries via webcam, and have any necessary documents signed and notarized within minutes.
The Future of Notarization
NotaryLive was built to bring notarizations into the digital age. It also helps to combat greenhouse gas emissions and reduce our collective dependence on fossil fuels.
This is achieved by allowing people to notarize documents from the comfort of their homes or office. No more driving to the nearest notary to get a Power of Attorney signed and notarized! With NotaryLive, it can be done online within minutes.
Remote online notarization is the future of solar companies and NotaryLive is leading the way. With the rise of technology, it makes sense to bring the traditional notarization process into the digital age. NotaryLive offers a simple and convenient solution for companies looking to streamline their processes and reduce their carbon footprint. This allows solar companies to efficiently and easily develop clean energy for society.
Security and Compliance
Security and compliance are important for remote notarizations, and NotaryLive takes them seriously. We have strict security measures in place to protect sensitive information. We are fully compliant with state and federal laws, making us a safe and secure option for companies.
With audio-video technology and state-of-the-art ID verification, NotaryLive makes sure you and your information are safe.
Cost Effective Solution
Remote online notarization is convenient and cost-effective. Companies can save time and money by not having to travel to a notary.
This makes it an affordable solution for companies looking to streamline their processes. It also reduces their carbon footprint.
How To Get Your Documents Notarized Online With NotaryLive
To begin notarizing a document online with NotaryLive, all you need is:
the document you are looking to get notarized
a device connected to the internet with camera/microphone capabilities
and either a valid driver's license or passport.
Once your identity is confirmed using industry-standard ID verification technology, you will be connected with a notary, live via webcam.
Before moving forward, the licensed online notary will also be prompted to verify the identity of the signers.
The notary will perform the notarial act, apply their own digital seal, then voilà, you are finished notarizing online!
NotaryLive makes it easy to get a document notarized online in just a few minutes. This means you don't have to take time off work, travel, or spend your day at a notary's office.
You can also save the hassle of setting up an appointment and paying extra for a mobile notarization. These days, we could all use a little extra time and money, so notarize your documents online today with NotaryLive!
In simpler terms, all you have to do to notarize a document through NotaryLive is…

In order to begin, please click the button below.
After the previously mentioned steps are completed, you can access the signed document(s) through an email confirmation. You can also access your document through our customer dashboard to download them with ease!
Notarizing documents in the solar industry can be a hassle. NotaryLive makes it easy to get your documents notarized quickly and conveniently.
For any more questions about Remote Online Notarization (RON) and its benefits, please look at our frequently asked questions.
Interested in learning more about Notarizing Documents Online?
Here are some other helpful articles:
Contact sales for more information here.
Updated Date: 03/31/2023
---