Notice of Commencement: What Is It And Do I Need To Get It Notarized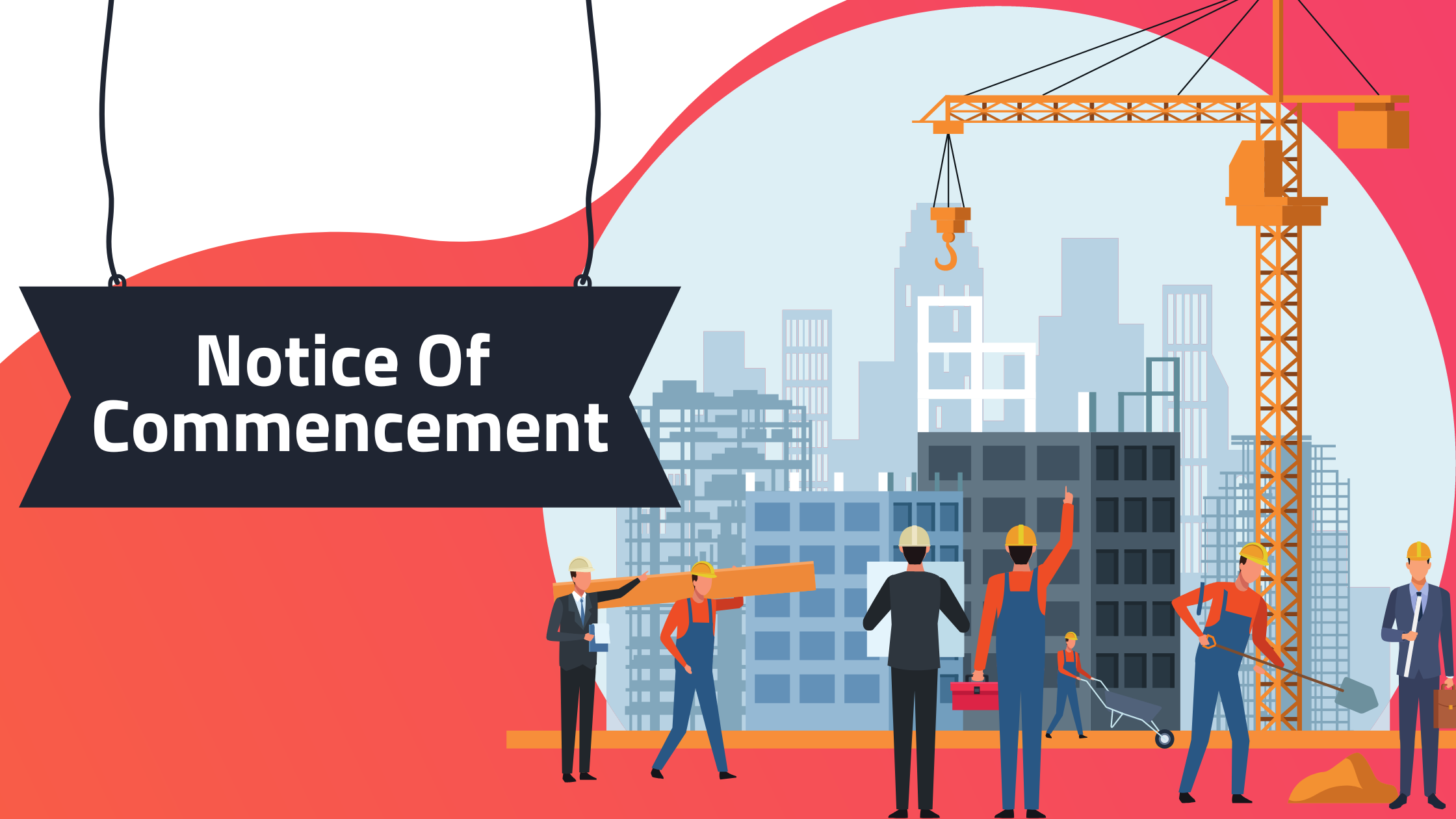 By Tiffany V.
Published on 11/04/2022
Are you a property owner looking to sign a Notice Of Commencement Form for a construction project? Due to certain states' requirements, you may want to sign and notarize a Notice Of Commencement Form. When a project doesn't receive a commencement notice, there may be some consequences or confusion during the start and end dates.
What Is A Notice Of Commencement?
Notice of Commencement is a document that establishes the date on which a project is to begin and end. This document helps identify stakeholders, the property owner, lenders, and the general contractors that are involved in the said project – this also involves everyone stating their role in the project and full name. Upon being signed and notarized, the form will be posted on the job site and sent to everyone involved (this includes subtractors and material suppliers).
How Does It Help The Property Owner?
The Notice of Commencement Form helps protect the property owner or general contractor from any situation of "mechanic liens". Property owners who do not know anyone working on a project could be blindsided by lien claims from unknown participants.
As a result, the Notice of Commencement Form keeps everyone up-to-date on the timeline, the start date, and the end date of the project, as well as a list of all stakeholders.
Which States Require NOC Form (Notice Of Commencement)?
There are only 11 states that process the NOC Notice of Commencement. Even though some states require NOC forms, others are not as strict and can be completely optional for the property owner. Depending on the state, the NOC may also be filled out for different reasons or under different conditions.
Those states are:
Required
Florida, Georgia, Ohio, Michigan

Must be signed and notarized to show basic information about the project and protect your lien rights

Iowa

Residential project within the state. Records the start of a project.

Utah

Must be signed and notarized to show basic information of ONLY publicly funded construction projects.
Optional
Louisiana

Only limited to the Louisiana Private Works Act (This allows any party involved who is unpaid to file a "statement of claim or privilege (lien) upon the property that was improved by their work or own materials).

Nebraska

For residential construction projects.

South Carolina, Texas

Shows basic information of the project to all parties involved, as well as protects lien rights.

South Dakota

Signing a Notice Of Furnishing is only required after the submission of a NOC form.
How To Fill Out A Notice Of Commencement Form
Step 1—Get Familiar With Your State Requirements for NOC
It may be advisable to sign and notarize a Notice Of Commencement Form, regardless of whether the state requires it. As a result, you will be protected from mechanic's lien claims throughout the entire construction process.
Step 2—Accurately Fill Out The Notice Form
What is the Property?
Scope of Work?
Time of Work?
Names and Contacts of construction lenders, general contractors, property owners, and party commissioning?
Step 3—Sign and Notarize Notice Of Commencement Form Online With NotaryLive
Filling out a Notice of Commencement form is made easy with NotaryLive. Using NotaryLive, your process to get your construction project started will be almost effortless.
NotaryLive provides an online notarization process where you can remotely sign and notarize a document from the comfort of your home. If you're interested in getting a document notarized remotely, click here to get started.
To get started notarizing a document through NotaryLive, all you require is the document you are looking to get notarized, a device with camera/microphone capabilities that is connected to the internet, and either a valid driver's license or passport. Once your identity is confirmed using state-of-the-art ID verification technology, you will be connected with a notary, live via webcam.
After the session is complete, you can access the notarized document(s) through email confirmation or your customer dashboard to download them with ease.
Interested in Learning More About Notarizing Documents Online? Here are Some Other Helpful Articles:
Updated Date: 03/31/2023
---