Need a New Side Hustle? Become an Online Notary!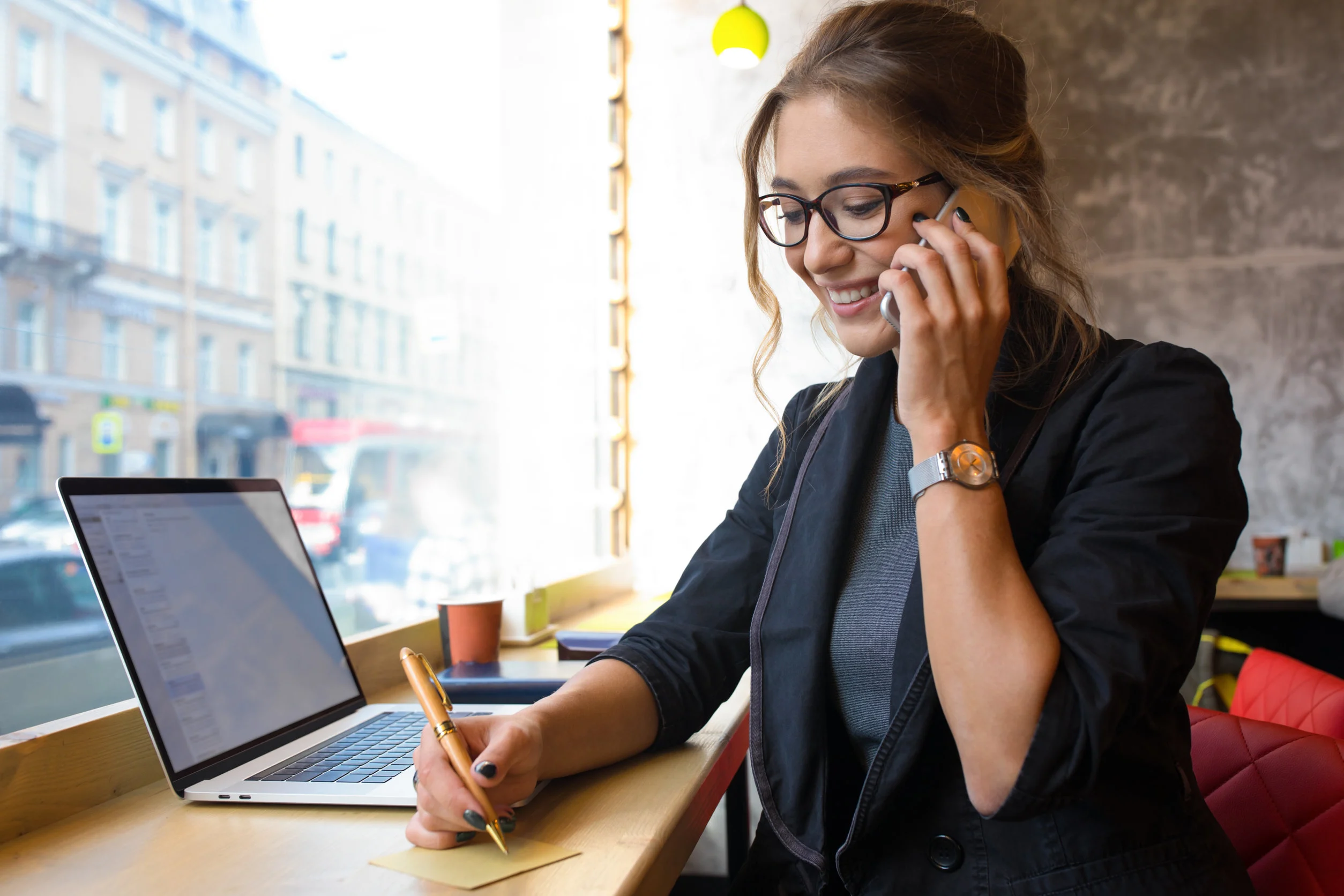 By NotaryLive Staff
Published on 11/16/2021
Looking to make some extra money? You're not alone! According to a recent study, one in three Americans has a side hustle. Whether you're looking to pay off loans, grow your savings, or anything in between, a part-time gig to supplement your day job can be a great way to get the most out of your downtime.

With the rise of online notary services like NotaryLive, now could be the time to make the leap and pick up a side hustle of your own - working as an online notary!
Why choose online notarization over other side hustles?
Convenience & Comfort
Unlike traditional notarization, which is performed in person, remote online notarization is conducted online via video. This means that you can get paid to notarize documents online in the comfort of your own home on your schedule. Rather than having to meet a Notary in person at the same physical location, the notarization business can be transacted from the convenience of your computer or mobile device. This makes online notarization a great side hustle - especially for those who are on tight schedules!
Maximizing your downtime
For those who may work for themselves and experience random breaks and downtime throughout their day, working as a remote online notary is a great way to get the most out of that time. If you are a certified Notary Public in a state where providing RON services is permitted, the option to earn money during your downtime is an obvious plus. But depending on your industry, the connections you make along the way could come in handy as well. If you work in law, for example, these small interactions where you are notarizing documents can help you build a rapport with your notary clients. This could help make connections that will benefit you in your "day job" as well.
We make it easy to get started & provide support along the way
At NotaryLive, we put everyone on our notary team in a position to succeed, offering start-up help and close support. We pride ourselves in being the best online notary service for notaries. To find out why that is, click here to read our blog.
How do I get started as an online notary?
First, you need to make sure that remote online notarization is allowed in your state. While online notarizations conducted across state lines are usually honored in every state, you can not operate as an online notary in a state that does not allow it.
If your state has not yet passed permanent online notarization laws and you are still interested in becoming an online notary in that state, be sure to keep yourself informed as being one of the first adopters in your states can provide a big advantage! More and more states are legalizing online notarization every day and there is currently a bill in the works that could make remote online notarization legal across the entire US.
As long as you are eligible, getting started is super simple!
While the process may vary slightly from state to state, all you have to do to start notarizing documents if you are already a notary public is:
Fill out our simple registration form
Add your credentials to your profile
Complete our super helpful tutorial
Notarize your clients
Get paid!
Don't worry, if you are not currently a Notary Public, but see the great opportunity that becoming a remote online notary offers, you can learn how to apply to become a traditional notary here.
For general info about becoming a notary with us, visit our Notary Center page or check out this blog article.
Already working as an in-person notary? Take your business online with NotaryLive!
NotaryLive is the world's first Remote Online Notarization platform where notaries can service their own clients online. If you're looking to take your existing notary business to the next level, you can take advantage of our free RON software to notarize your clients online and get paid for every completed session!
If you use NotaryLive to service your current clients, you can also access our client pool to take on more notarizations to get the most out of your downtime.
We can accommodate businesses that have teams on notaries already as well as businesses that need a dedicated notary staff. Contact us today if you have any questions or if either of those options sounds like the right fit for your business.
Once I get started, how do I grow my business & profile?
If you're already signed up with us and ready to start notarizing, here are some tips to help you step up your game and grow your following as an online notary.
Optimize your profile - Make sure your NotaryLive profile stands out by checking our handy guide for optimizing your profile!
Spread the word - Let your family, friends, and general network know that you're available to help them with fast, secure, and convenient notarizations.
Have business cards handy - You never know when you'll run into your next notarization client as lots of different businesses can benefit from online notarization. If you meet your next perfect notarization client in your travels, make sure you're prepared to give them your card!
Promote yourself on social media - Whether you're a fan of Facebook, Instagram, LinkedIn, Twitter, or any other social platform, put yourself out there and post about your business. There are loads of potential clients on social media but you won't reach them if you don't promote yourself.
Consider making a simple website - It's never been easier to put together a quick and easy website with the help of platforms like Squarespace, WordPress, and more! This will give you a chance to promote your services and show your past work.
Follow up with past clients for referrals and future services - It never hurts to touch base with past clients to see if they could use additional services. They may even refer some friends and acquaintances to you so you can expand your network.
Has your online notary business taken off, and wondering if you should set up a business bank account to take your side hustle to the next level? The financial experts over at Bankrate have created a guide to share their knowledge of business banking with those looking to take the next step with their notary business.
At NotaryLive, we want to provide the best experiences possible to our customers, but also to the notaries on our team!
If you're interested in joining us, fill out our registration form here. For more information about notarizing with us, visit our Notary Center!
Updated Date: 03/31/2023
---