What Will Notarizations Look Like In 2030?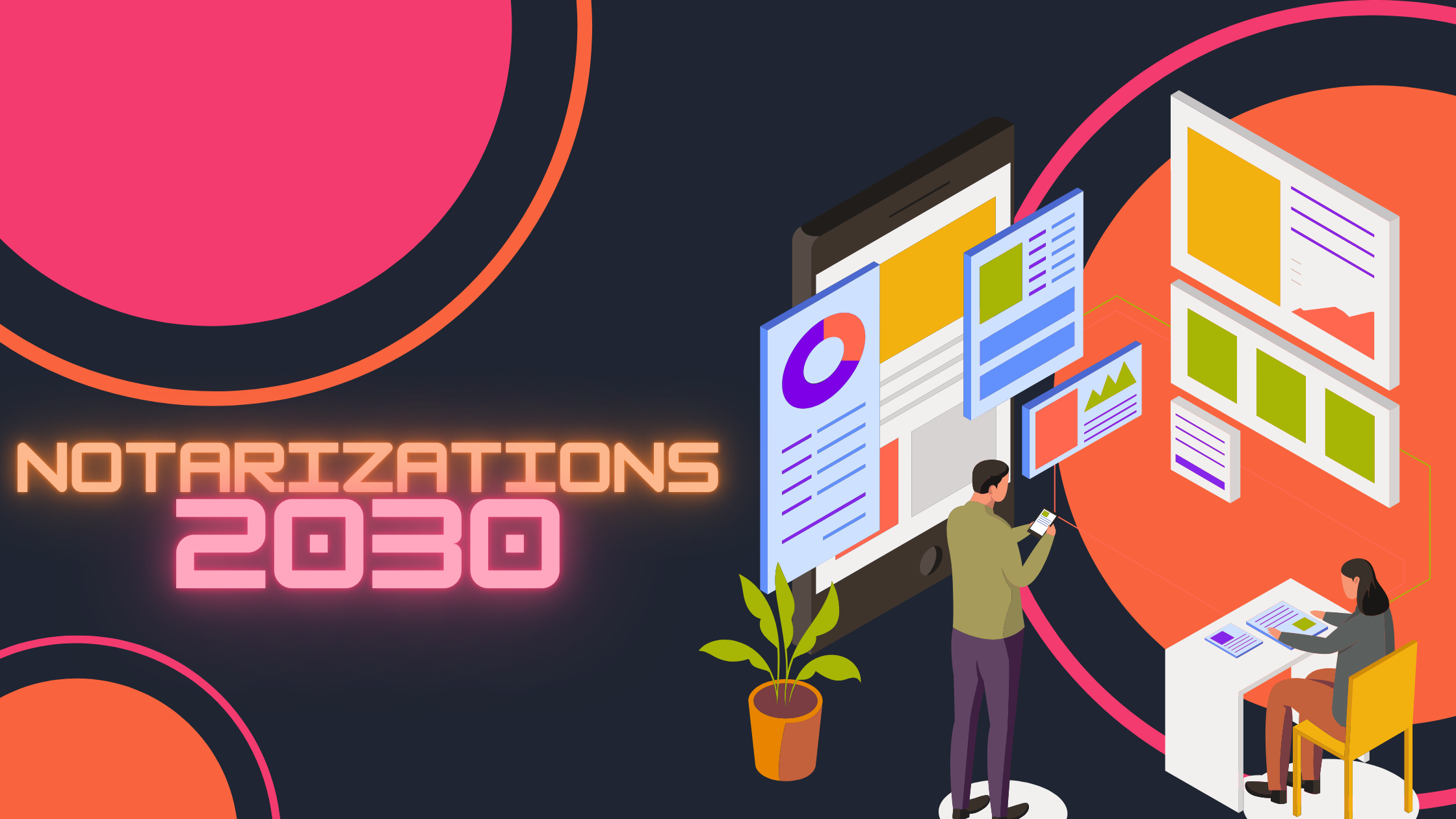 By Tiffany V.
Published on 09/08/2022
In response to the COVID-19 pandemic, authorities have enacted travel restrictions, social distancing and other quarantine measures to shine the spotlight on safety in our society. As a result, businesses and consumers have experienced a surge in the use of technology and contact-less practices to provide products and services more safely on and offline. These behaviors have also triggered an uptick in online services like online notarization.
What is Online Notarization And How Is It Different From Traditional Notarization?
Unlike traditional notarization, which is performed in person, online notarization is conducted online. This means that rather than having to meet a Notary in person at the same physical location, the notarization business can be transacted from the convenience of your computer or mobile device. Online notarization is also sometimes referred to as – remote notarization, webcam notarization, virtual notarization or remote online notarization (RON). With online notarization, the signer and Notary use audio/visual technology to meet remotely to complete the remote notarization transaction over the Internet rather than being physically in the same room.
Will Online Notarization take-over?
There is no straight-forward answer, because we cannot predict the future. However, even though traditional notarizations are still widely used when notarizing unsigned documents, online notarizations are growing in popularity. Since online notarizations are still relatively new, there is still some skepticism about them. However, as more people become aware of how useful RON is and the advantages associated with obtaining a remote notarization, online notarization may quickly come to be accepted as the norm.
Despite having the terrible pandemic occur, COVID-19 still opened the road for technology. People are becoming more conscious of the potential benefits of technology. Whether conducting a meeting via Zoom, chatting with someone on Google Meet, or simply playing games online with pals, there are still many things that individuals can learn in the World Of Technology. And they can start with online notarization!
Curious About The Online Notarization Process?
To begin notarizing a document online with NotaryLive, all you need is the document you are looking to get notarized, a device connected to the internet with camera/microphone capabilities, and either a valid driver's license or passport.
Once your identity is confirmed using industry standard ID verification technology, you will be connected with a notary, live via webcam.
After connecting, the licensed online notary will also be prompted to verify the identity of the signers before moving forward with the notarization process.
The notary will witness and affirm your signature, apply their own digital seal, then voilà, you are finished notarizing online!
In simpler terms, all you have to do to notarize a document through NotaryLive is…

To get started, you can click the button below.
After all the previously mentioned steps are completed, you can access the signed document(s) through an email confirmation or your customer dashboard to download them with ease!
Want To Learn More About Online Notarizations?
Here are some relevant articles:
Updated Date: 03/31/2023
---