How To Convert Your Documents to a PDF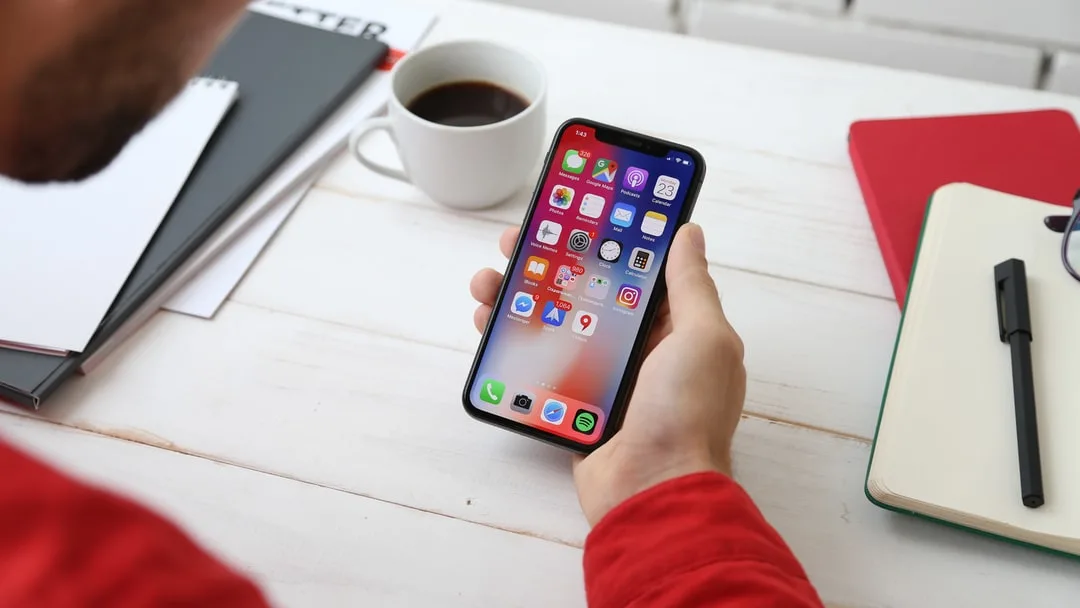 By NotaryLive Staff
Published on 01/28/2021
When you're notarizing online, knowing how to convert your documents can be really helpful. The most common types of files we see questions about are physical pieces of paper, image files, and Word files. Converting these files to a PDF is actually really quick & easy. The methods can vary depending on both your doc type and your phone/computer, but we're here to help!
Converting A Paper Document to a PDF
Straight To Computer: If you're planning on uploading your paper document straight to a computer or laptop, a scanner is the easiest option. A side tip: Change the settings on the scanner so that your paper document saves in PDF form.
Did you know you can use your phone to turn a physical paper document into a PDF?
Using Android Phones : Scanning paper documents with your phone is easy.
1) On the Google Drive app, tap the + in the bottom right corner
2) Tap scan
3) Take a photo of your document and tap OK.
4) From here you can crop the document, adjust the colors, or add another page.
5) Once you're finished, tap Save.
Using iPhones: The Notes app works in a similar way to how the Google Drive app works for Androids.
1) Go to the notes app and open an existing note or create a new one. Make sure you are in the iCloud folder of the app.
2) Tap the camera button and then Scan Documents.
3) Take a photo of the document, adjust the corners if necessary, and tap Keep Scan.
Just like with Google Drive, you can add more pages or save the document from this point.
Pretty cool, right?
Ready to finish notarizing? Click Here
Converting An Image File to a PDF
Your computer and phone each have their own name for their photo viewer program. For example, iPhone's call theirs "Photo" while an Android refers to theirs as "Gallery." Using your device's respective photo viewer program, you can convert a document in an image file into a PDF.
On a Windows Desktop: Open your document in Photos, click Print, click the drop menu under "Printer" and then Save as PDF.
On a Mac: Simply open the image in Preview and click File and then Print. At the bottom of the popup window, click the PDF drop menu, and then click Save as PDF.
Both iPhone's and Androids allow users to convert image files to PDFs from their respective photo apps.
Using Android Phones:
1) Open the image in the Gallery app and tap the three dots in the top right corner.
2) Then tap Print
3) Tap the down arrow in the top right corner
4) Then Save as PDF.
Using iPhone's:
This feature is slightly more hidden.
1) After opening the image in Photos, tap the Share button,
2) Then tap Print.
3) After that, you'll need to do a zoom (or reverse pinch) gesture on the photo.
4)Now just save the file to either your files or iCloud so you know where to access it and then poof! You may now share the doc as a PDF.
Ready to finish notarizing? Click Here
Converting a Word File to a PDF
If you've ever used a PDF to Word converter, it's a similar process, but in reverse! You can use Google Drive to go from Word to PDF; just click New and then File Upload and then select your document. Then open the doc in Drive and click File, Download, and PDF.
Alternatively, if you have Word installed on your computer, you can simply open the document and save it as a PDF!
Ready to finish notarizing? Click Here
So that's it! There are several apps and other tools that can be used to convert your docs to PDF's. We've highlighted the ones that you have the most access to in order to make things as easy for you as possible.
Interested in learning more about Notarizing Documents Online? Here are some other helpful articles:
Updated Date: 02/07/2023
---