My Car Has Been Towed! Do I Need A Vehicle Release Form?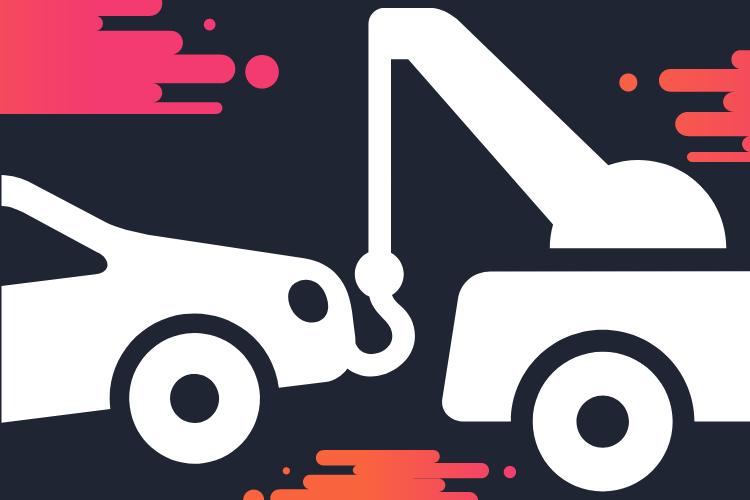 By Tiffany V.
Published on 08/24/2022
The terrible realization that your car– that was once parked in a specific spot– is now being towed onto a tow truck after your quick errand run.
As you watch your car being taken away from you, you panic and wonder," What on earth do I do now?".
It also doesn't help that your week is jammed-packed and you won't even be able to pick up the vehicle yourself.
Even though it's upsetting to have your car taken away, there are certain actions you may do to have it back in your possession, even if you are unable to pick the car up yourself.
1. Take a Deep Breath
Keep your cool. As you go through the procedure to get your car back, try to handle the situation calmly and swiftly.
2. Find Out Where Your Vehicle Has Been Towed
If you find that the towing company is no longer present, call the police department's non-emergency number. Certain police departments have towed vehicle information on specific websites as well.
3. Make Sure You Have The Money To Pay Fees
After your car has been towed, you, unfortunately, have to pay a towing charge, as well as some extra fees. Some towing businesses will charge you a daily fee to store your
vehicle. Additionally, keep in mind that you must pay the penalty if you have received a ticket from a parking meter.
Prior to calling the towing service, ensure you have your license plate, and make and model information with you.
There are specific questions you may want to ask the people who run the impound lot, such as:
What charges/fees will I be required to pay?
Is there a daily fee for storage? What is the cost?
Does it cost money to remove the boot device that was utilized during the towing process?
Should I pay with cash, check, or credit? (Some impound lots only accept a specific payment method).
Important: Make sure to handle this matter as soon as possible! Some fees each day add up rapidly.
4. What Documents Might You Need to Retrieve Your Car?
Don't hang up just yet! Before you end the call with the impound lot, make sure you ask which documents you need to retrieve your car. Impound lots generally require:
Driver's License
Proof of Ownership
Proof of Insurance
Registration
5. If You Can't Pick Up Your Car Yourself
Along with gathering all the documents you need, you will have to fill out a Vehicle Release Form. This document would be necessary, for example– if you required someone trustworthy to pick up your car while you were out of town. In order to have someone pick up the vehicle for you, you must sign the Vehicle Release Form and get it notarized.
6. Get Your Vehicle Release Form Notarized Online
If you are unable to sign and notarize the Vehicle Release Form in person, you can get a remote online notarization. NotaryLive provides an online notarization process where you can remotely sign and notarize a document from the comfort of your home. If you're interested in getting a document notarized remotely, click here to get started.
To get started notarizing a document through NotaryLive, all you require is the document you are looking to get notarized, a device with camera/microphone capabilities that is connected to the internet, and either a valid driver's license or passport. Once your identity is confirmed using state-of-the-art ID verification technology, you will be connected with a notary, live via webcam.
After the session is complete, you can access the notarized document(s) through email confirmation or your customer dashboard to download them with ease.

Interested in Learning More About Notarizing Documents Online? Here are Some Other Helpful Articles:
Updated Date: 03/31/2023
---