Remote Online Notarization Is Now Legal In North Carolina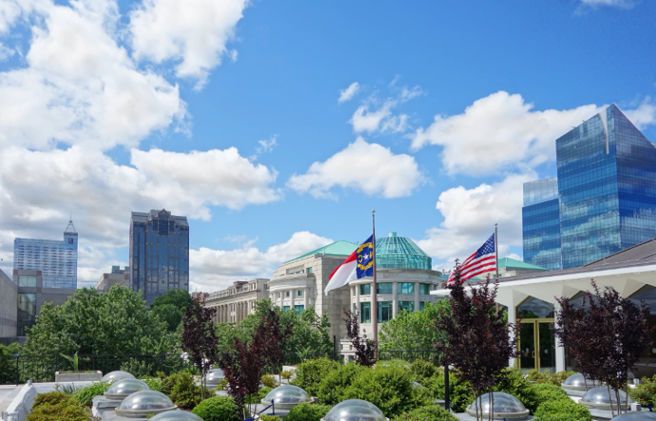 By NotaryLive Staff
Published on 07/26/2022
How To Become A Notary or Notarize Your Documents in The Tar Heel State
Remote Online Notarization is now permanently legal in North Carolina after Governor Roy Cooper signed House Bill 776 into law on Friday, July 8, 2022. This decision permanently authorizes North Carolina public notaries to conduct identity verification and Remote Online Notarization (RON) with the use of "audio and visual technology."

This new law replaces the temporary law which authorized remote online notarization to help prevent in-person contact in order to slow the spread of COVID-19. While notaries in North Carolina were able to enjoy the benefits of online notarization on a short-term basis, they are now able to continue the convenient and secure practice of online notarization.
As the signer, you can get your documents notarized from anywhere: it is the notary that needs to learn the laws of each state and if they can become an online notary legally.
Check out our blog for more information on which states notaries can become an online notary.
How To Get Documents Notarized Online in North Carolina
To get started notarizing a document through NotaryLive, all you need is the document you are looking to get notarized, a device with camera/microphone capabilities that is connected to the internet, and either a valid driver's license or passport. Once your identity is confirmed using state-of-the-art ID verification technology, you will be connected with a notary, live via webcam.
After the session is completed, you can access the notarized document(s) through an email confirmation or your customer dashboard to download them with ease.

To get started, you can click the button below.
How To Become an Online Notary in North Carolina
If you want to become an online notary in NC, now is the time to take advantage of the opportunity! To do so, you must first become a registered Notary Public with the state of North Carolina.
For general information on how to become an online notary with NotaryLive, check out this article.
If you are already a certified Notary Public in North Carolina and you are interested in working with us, visit our Notary Center.
If you're wondering why you should choose to notarize documents with us, read this blog to find out why NotaryLive is the best RON service for notaries!
Some of the most common notarization options in North Carolina are...
Power of Attorney
Passport Parental Consent
Quitclaim Deed
Deed of Trust
Unclaimed Property Form
Application for Duplicate Title
Affidavit of Forgery
Parental Consent for Travel
Grant Deed
Bill of Sale
Living Trust
Contract
Temporary Guardianship Agreement
Medical Authorization for Minor
Identity Theft Victim's Complaint and Affidavit
...And many more documents and official statements. For further information defining the meaning of each of the above documents, read this blog!
Is Your Business Looking to Upgrade its Notarization Process?
On top of the normal benefits of our platform, NotaryLive for Business allows business account holders to make frequent use as easy as possible with options such as:
Creating sessions for their Clients
Adding Multiple Users
Viewing Clients' Notarized Documents
Single-Use or Monthly Billing (Great for high volume!)
Volume Pricing Options
Optional API and White Label Integration
Plus all standard account features
For pricing info, click here to visit our Pricing page!
If you have any questions, contact our sales team and one of our reps will be happy to help!
Interested in learning more about Notarizing Documents Online? Here are some other helpful articles:
Updated Date: 12/05/2023
---