The Best Way To Access State Vital Records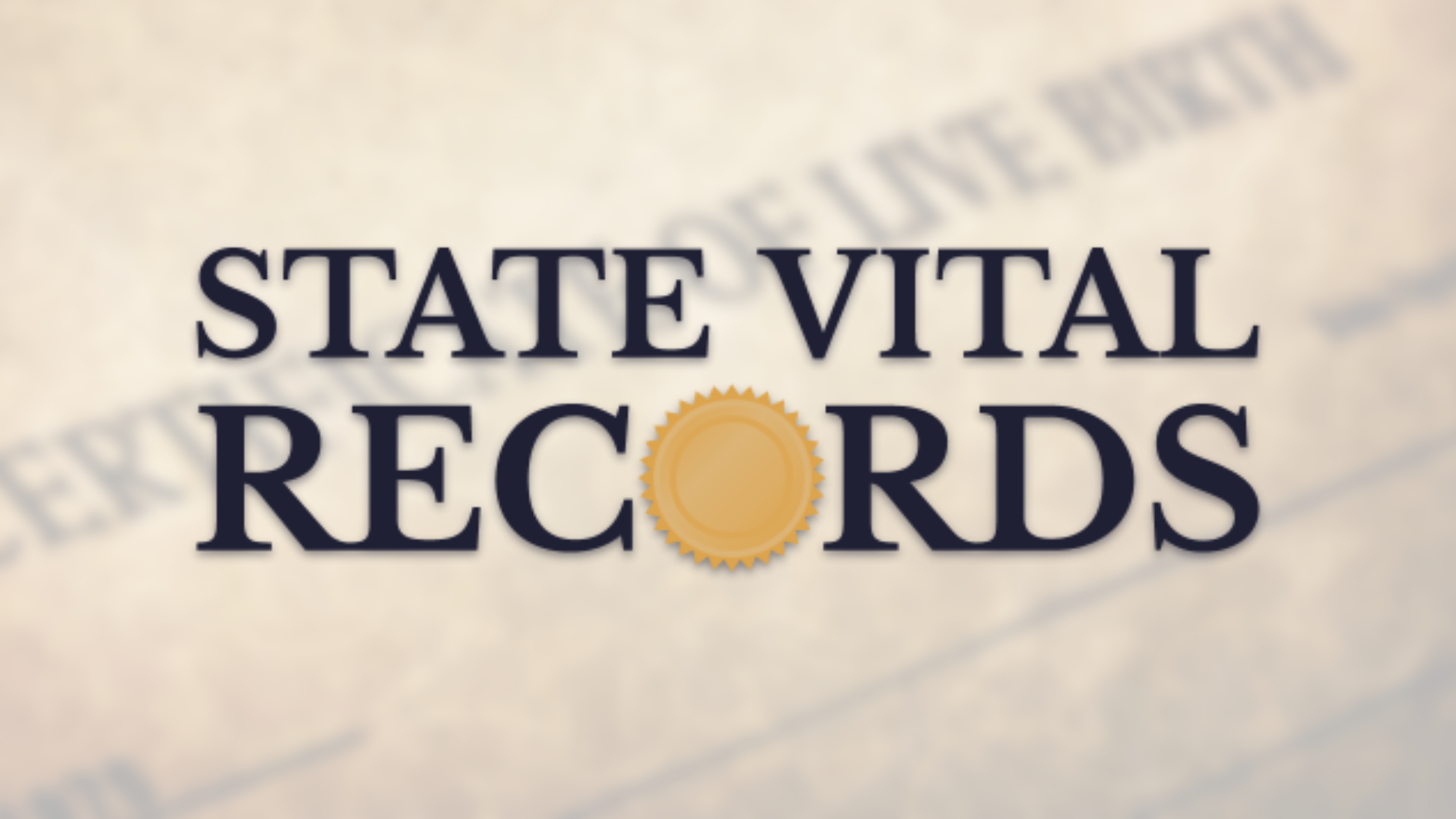 By NotaryLive Staff
Published on 05/26/2022
As a team that is dedicated to making important processes faster, more convenient, and more secure, NotaryLive is proud to announce that we're teaming up with State Vital Records (SVR) to help people access their vital records as efficiently as possible. Thanks to SVR, the process of ordering your vital records is being modernized and improved similarly to how NotaryLive has helped modernize the process of notarizing documents.
Who is State Vital Records?
State Vital Records is an innovative platform offering access to vital records services online. They are dedicated to providing affordable, efficient, smart, and secure access to records and services that every person is entitled to. Customer service is a top priority for SVR, as they understand the difficulty of navigating the ordering process of birth and death certificates, marriage and divorce records, amendments, and all other vital record services. SVR provides vital records in a variety of states both online or by mail in accordance with each state's laws and processes.

To order vital records or learn about the process in your state, visit https://statevitalrecords.org/select-your-state.

What makes State Vital Records the best choice for accessing state vital records?
The Most Convenient Process
Why drive to stand in line for potentially hours, or order by mail, when you can order online from the comfort of your own home whenever you want? For most, there is no readily available option that's faster or more convenient than ordering from SVR.
Direct Access To The Records You Need
The certificates you receive while utilizing the SVR portal are issued by the government agency or jurisdiction holding that particular record. Many sites will charge you unreasonable fees for a form that you could otherwise obtain for free. Other sites will merely pass your information along to another legitimate third-party service, also for unreasonable fees and no added value.
Affordable Access To Vital Records
SVR offers affordable, transparent pricing and multiple shipping options. Basic service is $14 while expedited services (where applicable) start at $20. Each agency or jurisdiction charges an additional fee for the record or service, which is usually between $5-$35. There are no hidden fees. You will be provided with a full breakdown of fees prior to placing the order, and again on your receipt page.
A Secure Way To Access Your Documents
With SVR, your information is protected by multiple levels of modern data security technologies. Their site is protected by 256-bit SSL encryption. Meanwhile, the information they receive is protected by multiple layers of firewalls and encryption. Our staff's access to this information is channeled through secure VPN connections, firewalls, and all other available security measures. For more information on this, please visit the SVR privacy policy.
What types of records can State Vital Records Provide?
SVR provides authorized and informational copies of the following records and certificates:
Birth Certificates
Death Certificates
Marriage Certificates
Divorce Certificates
Fetal Death and Stillbirth Certificates
What About Notarization?
Any vital records form that needs to be notarized is seamless because of SVR's partnership with NotaryLive, a remote online notarization platform that provides fast, secure, and convenient notarization 24/7. This streamlines the entire process while also minimizing errors and delays. It also makes SVR a completely remote process, which is especially important in today's world.

Looking to order vital records? Click here to make a request. If you have any questions, contact State Vital Records today!

Updated Date: 03/31/2023
---