How To Get Your Insurance Agent License In Georgia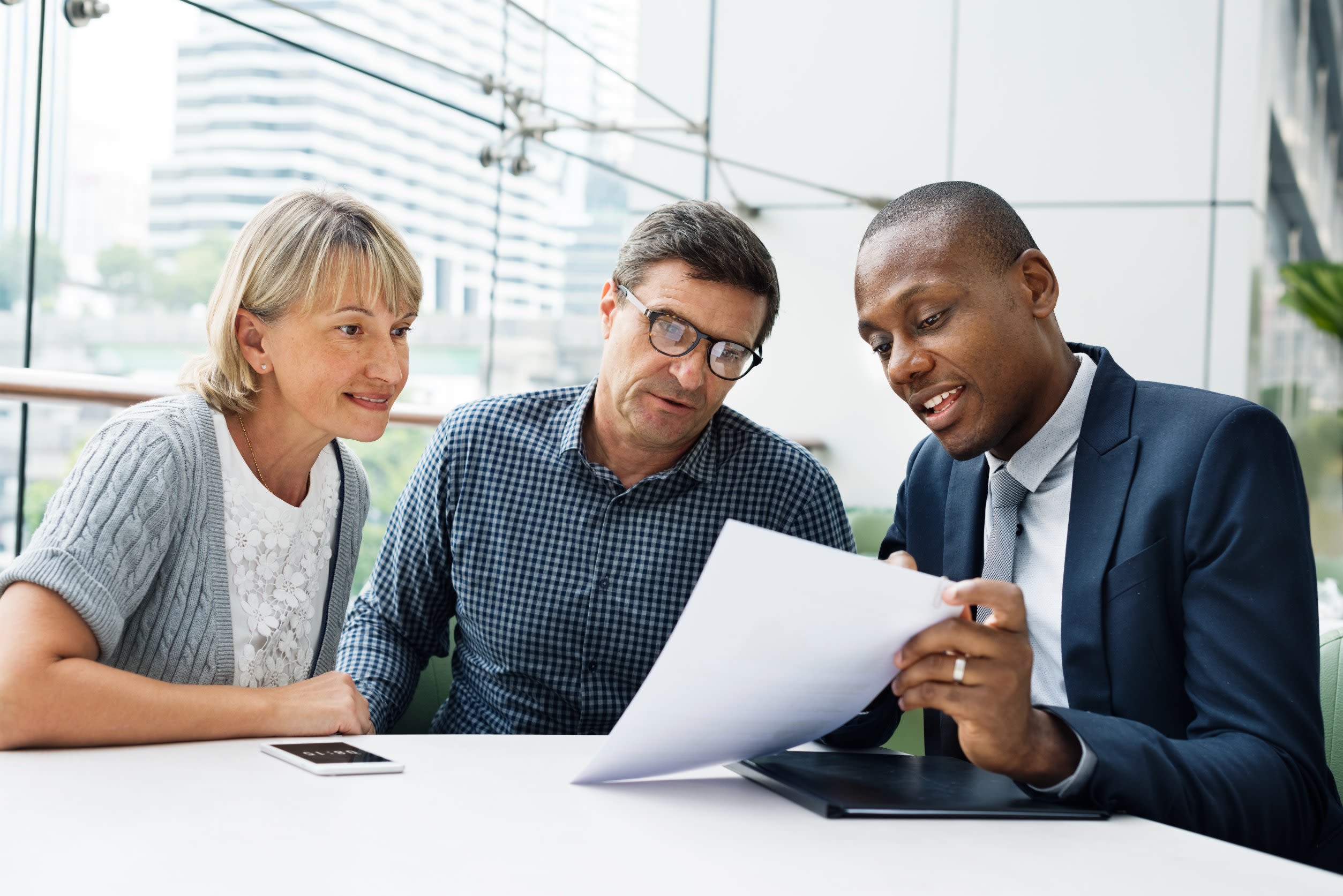 By NotaryLive Staff
Published on 07/06/2022
The insurance industry in Georgia is booming and working as an insurance agent can put residents on the fast track to career success. But as is the case in a lot of industries, you need the proper licensing to get started. While the requirements may change slightly depending on the category or "class" of insurance you wish to sell, these are the general steps you need to take to get your insurance agent license in Georgia.
If you are an insurance agency who needs all new agents to go through this exact process, be sure to contact sales to learn more about our Business Account Options and Pricing here.
1. Choose the type of insurance agent license you need
Like most states, Georgia has a slightly different licensing process for becoming an insurance agent for each industry. While some licensing like a "Life, Accident and Sickness" insurance license will allow you to sell life insurance as well as accident and sickness insurance, there is no blanket license that will allow you to sell all types of insurance. So be sure to do your research and determine exactly which kind of license you need. Oci.georgia.gov provides some helpful information about this.
2. Review all requirements before you get started
Before you begin applying, make sure you understand exactly what you need and have all of the required materials prepared. As Oci.georgia.gov explains, "If your submission is incomplete, the application process will be delayed."
3. Complete your education requirement
As you might expect, each different type of licensing requires a different education process as well as different testing. So be sure to verify the type of education you need here.

If your licensing path requires a state-approved, prelicensing education course, you can find a list of providers by using this online tool.

If your licensing path requires self-study, you'll need to complete 5 hours of study which includes a final exam that is proctored by a disinterested third party.

4. Reserve Your Spot And Take Your Exam
To reserve your test seat and schedule your test, you will need to enter your legal name, address, Social Security number, and daytime telephone number along with a way to pay your $63 exam fee (must use credit card, debit card, voucher or electronic check). If applicable, you must also include the school code or name of the school where you completed your pre-licensing training.

Visit https://oci.georgia.gov/get-insurance-agent-license for full requirements and more details.

On testing day, you will need two forms of ID. One from the "primary" category and one from the "secondary" category (ID must be in English).
Primary ID (photograph and signature, not expired)

Government-issued Driver's License
U.S. Dept. of State Drivers License
U.S. Learner's Permit (plastic card only with photo and signature)
National/State/Country Identification Card
Passport
Passport card
Military ID
Military ID for spouses and dependents
Alien Registration Card (Green Card, Permanent Resident Visa)

Secondary ID (signature, not expired)

U.S. Social Security Card
Debit (ATM) or Credit card
Any form of ID on the Primary list
After taking your test, your testing results will be available immediately after completion. If the result is a "pass", you will move on to the next step. if the result is a "fail," you will need to begin this step over again.
5. Complete and Notarize the Citizenship Affidavit Form
The Citizenship Affidavit Form has to be notarized for an agent to apply for a license for Georgia. For a fast, easy, and secure notarization process, we recommend using NotaryLive for a more streamlined experience. NotaryLive has a great reputation in Georgia as an online notarization platform that is trusted and recommended by a host of big-name insurance agencies. The process of online notarization allows you to notarize your document much faster which will speed up the process of applying for an insurance agent license.

To learn more about notarizing your citizenship affidavit form online, visit https://notarylive.com/citizenship-affidavit-form.

Once your citizenship affidavit is notarized, you must submit it when you apply to NIPR or Sircon. These are instructions for uploading documents to your application at the NIPR Warehouse or Sircon portal . You can not move forward in the insurance agent licensing process until this document is notarized and approved by either NIPR or Sircon.
6. Apply for your license
Access NIPR or Sircon via their websites.
In NIPR:

Select "Apply for a New License"
Follow the step-by-step instructions

In Sircon:

From the list of options, select "Apply for a License" which will take you to the License Applications page
Select "New Insurance License"
Follow the step-by-step instructions
7. Register your fingerprints
Follow these steps to set up your fingerprinting appointment.
8. Await Your Results from the Georgia OCI
Processing times may vary but you can expect to receive your results via email within approximately 14 days of completing all of the steps above. For more information, visit https://oci.georgia.gov/get-insurance-agent-license
Updated Date: 03/31/2023
---