How Online Notary Services Are Improving The Healthcare Industry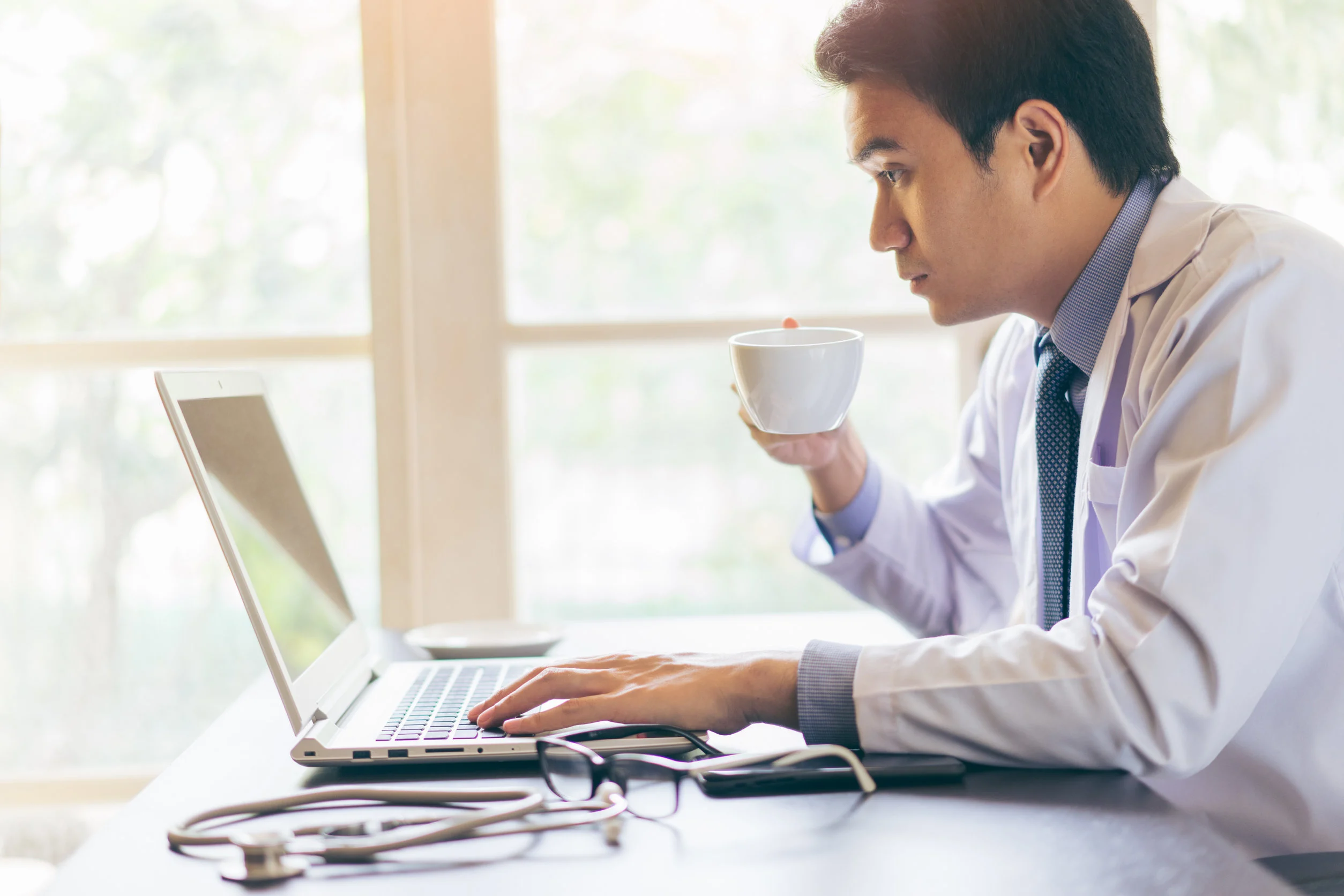 By NotaryLive Staff
Published on 10/26/2021
This may sound surprising, but some of the most frequent users of online notary services like NotaryLive are in the medical field. This is largely because hospitals and other medical businesses have a large workforce with relatively few administrators. With the pace at which hospitals are hiring staff, administrators need to use RON for notarizing background checks and other internal documents.
According to the U.S. Bureau of Labor Statistics, "employment in healthcare occupations is projected to grow 16 percent from 2020 to 2030, much faster than the average for all occupations, adding about 2.6 million new jobs." As you would imagine, that many new hires translates to a lot of notarized documents. On top of all of that hiring document notarization, there's also a need to quickly notarize medical documents.
Thanks to Remote Online Notarization (RON) and platforms like NotaryLive, the process of notarizing documents has never been so easy, convenient, and secure. This added convenience and security are shaking things up in the healthcare industry in a big and potentially life-saving way!
Saving Time & Saving Lives
There are very few fields in which time can be as critical as it is in healthcare. While saving time for hospital workers and medical professionals allows them to see more patients quickly so they can receive the care they need, the same goes for healthcare business administrators.
For medical professionals, online notary services can help patients notarize documents like power of attorney or child medical consent forms faster which has immediate life-saving implications. In the case of healthcare business administrators, notarizing documents can save time. This time can be used to optimize and improve medical operations practices, or to keep their overhead down. Ultimately, this helps keep the cost of healthcare lower.
Remote Online Notarization is done via webcam which prevents the need for all parties to be in the same room, eliminating the need to coordinate and wait for a notary on staff to become available or physically arrive at a destination which is a major time saver.
For healthcare businesses that would rather use our dedicated remote notary staff, NotaryLive is available for 24/7 use and provides a notary process that can take 10 minutes or less.
Improved Security
Due to the incredibly sensitive nature of medical paperwork and procedures, security is another important focus in the process of notarizing medical documents. NotaryLive has this covered as well.
In fact, RON services are actually more secure than using an in-person notary.Unlike traditional notaries, remote online notaries provide their notarial services online through an audio/video feed. This means that a computer or mobile device is used and the sessions are recorded. This is done in the case of a dispute, where the transaction must be verified. NotaryLive also uses additional security measures to verify each signer's identity beyond the steps that most in-person notaries would normally take. This results in improved protection from fraud, forgery, or coercion.
How Does NotaryLive Work?
The process of getting a document notarized remotely through NotaryLive is incredibly easy. All you have to do is upload the document, verify your identity, connect with a notary via webcam, and download your notarized document.
Click here to get started now!

Can NotaryLive Be Customized for Hospitals?
Absolutely! On top of the normal benefits of our platform, NotaryLive for Business allows commercial account holders to make frequent use as easy as possible. Hospitals can use these features to optimize their notarization process as well as give their patients an efficient way to get their documents signed. These options are:
Creating Sessions for their Clients
Adding Multiple Users
Viewing Clients' Notarized Documents
Single-Use or Monthly Billing (Great for high volume!)
Volume Pricing Options
Optional API and White Label Integration
Plus all standard account features
Our team is experienced in working with the healthcare sector to provide custom solutions. If you have any questions at all, click here to contact our sales team and we will be happy to help!'
We have a Trustpilot rating of 4.8 and have served over 100,000 clients to optimize their notarization process.
Try it out for yourself to see how these users have leveled up their notarization game.
Looking for Additional Info About NotaryLive or Remote Online Notarization?
We've got you covered.
Updated Date: 03/31/2023
---