NotaryLive Spring-Ization Affiliate Promotion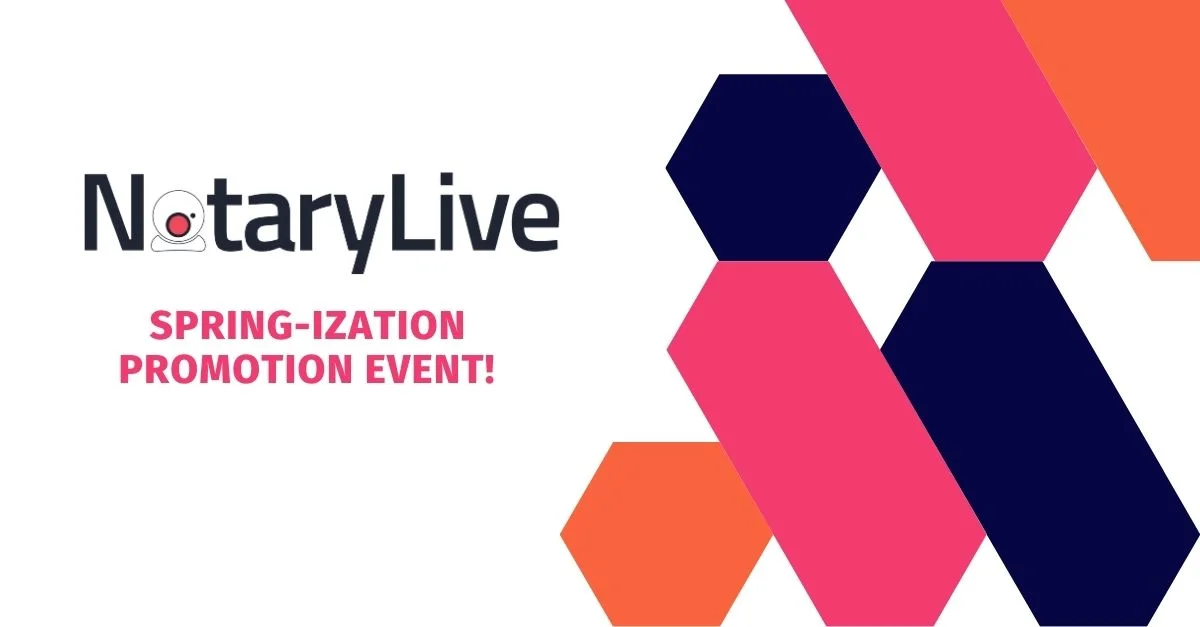 By NotaryLive Staff
Published on 03/02/2021
NotaryLive Announces Spring-ization Affiliate Promotion Event

Who else is done with winter? Everyone at NotaryLive sure is. This is why we have launched our first-ever "Spring-ization" Affiliate Promotion Event! Spring-Ization is short for Spring Notarization. Every new affiliate to join the NotaryLive Affiliate Program in the month of March will earn an extra 10% commission on all notarizations through May 31st, 2021. As a NotaryLive affiliate, you already earn a base of 15% commissions for each notarization, but from now until May 31st, you can earn a total of 25%+ ($6.25+) for all remote online notarizations through your unique link!
As a leading remote online notarization platform, NotaryLive not only makes it quick and easy for customers to get a document notarized online, but provides an ability for affiliates to earn money for every notarization. This is a great opportunity to earn extra money while providing an additional resource for your customers through unique site links, banner ads, or email newsletters. Let your customers spend less time getting their documents notarized, and more time smelling the roses this spring season with the help of NotaryLive.
To learn more about the NotaryLive Affiliate Program and how you can earn 25% commissions for every remote online notarization during our "Spring-ization" event, please visit the affiliate page or contact Emily Archer at [email protected].
Updated Date: 03/31/2023
---