NotaryLive and Switch Partner To Streamline Business For The Digital World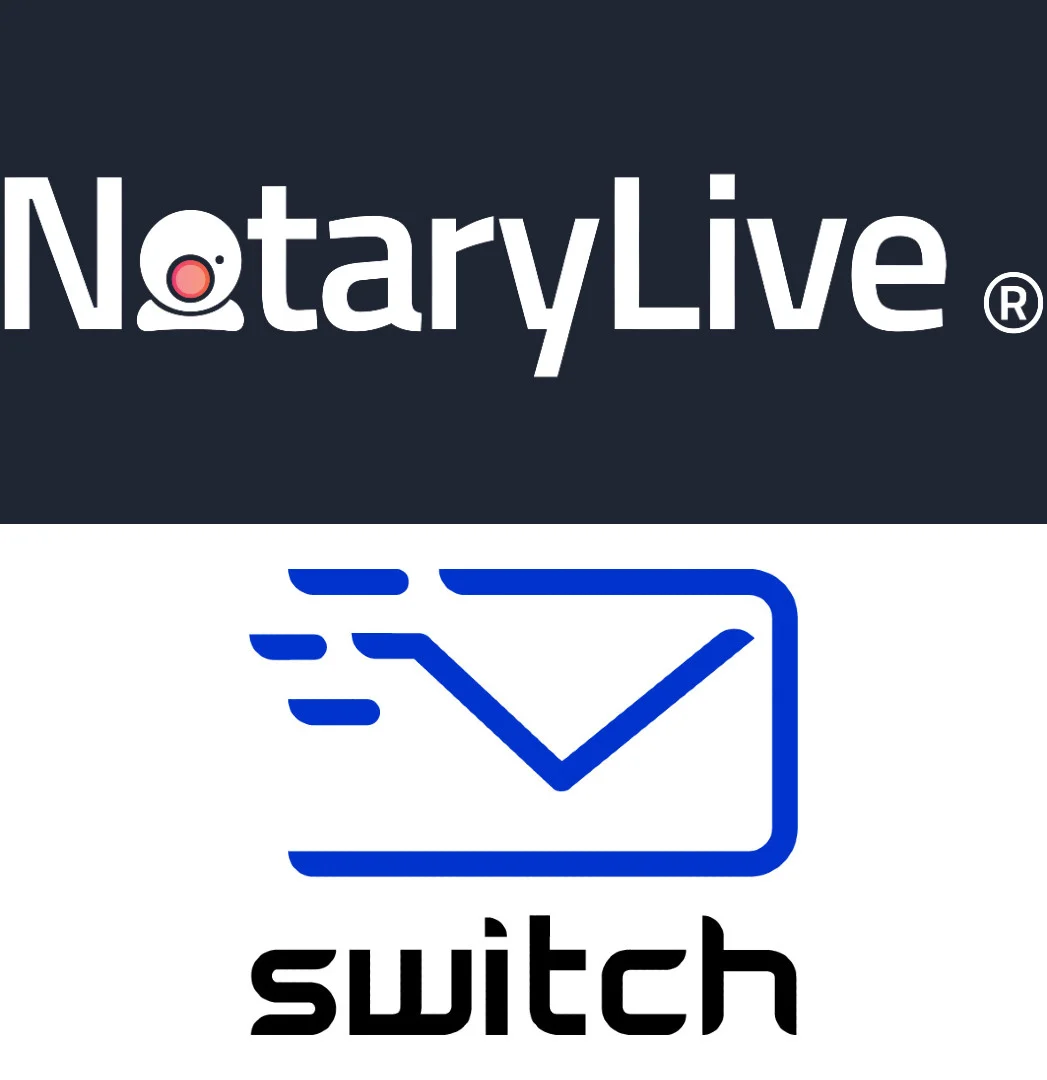 By NotaryLive Staff
Published on 06/22/2021
NotaryLive, a Remote Online Notarization platform, and Switch, an online mailing solution, team up to optimize business operations.
NotaryLive and Switch have entered into a partnership to bring online solutions to otherwise annoying and time consuming tasks, such as notarizing a document or sending business mail. Switch is transforming the way businesses send mail. By eliminating the mail preparation process and avoiding trips to the post office, you save time and money that can be better spent optimizing your business. NotaryLive is revolutionizing the notary space, providing the ability to have important documents notarized online within minutes via webcam, without taking the time to find and travel to a working notary public. NotaryLive and Switch are now combining forces to keep your business streamlined for the digital age.
Matthew Marks, Business Development Manager at NotaryLive, finds a great synergy between the two companies and says, "NotaryLive is built to optimize business flows, so this partnership with Switch is perfect to continue to streamline the way documents are notarized and mailed without ever getting up from your computer."
Olivier Lengignon, Vice President of Business Development at Switch is excited for the value this partnership brings to our customers. "At some point, all of us will have to have a document notarized. The ability for our customers to notarize and send their documents all online without having to leave the office is a game changer. With NotaryLive our customers have the paper copy which is backed up by a video recording if they ever need to provide additional details on the authentication of the notarized document. This partnership will give business owners more free time to focus on what matters most."
About NotaryLive: An innovative online notarization platform, NotaryLive is aimed to revolutionize the way your important documents are notarized. NotaryLive's mission is to be able to provide everyone with the ability to notarize their documents from anywhere in the world with ease. Our priority is to provide unparalleled convenience and security, while creating the best online notary platform. At NotaryLive we believe that things don't need to be complicated, so we've simplified the process.
About Switch: Switch is an innovative and easy to use online mailing service developed with the goal to simplify mailing for small businesses. By eliminating the mail preparation process and avoiding trips to the post office. Switch saves small businesses time and money.
Updated Date: 03/31/2023
---