Remote Online Notarization: When Will It Be Federally Legalized?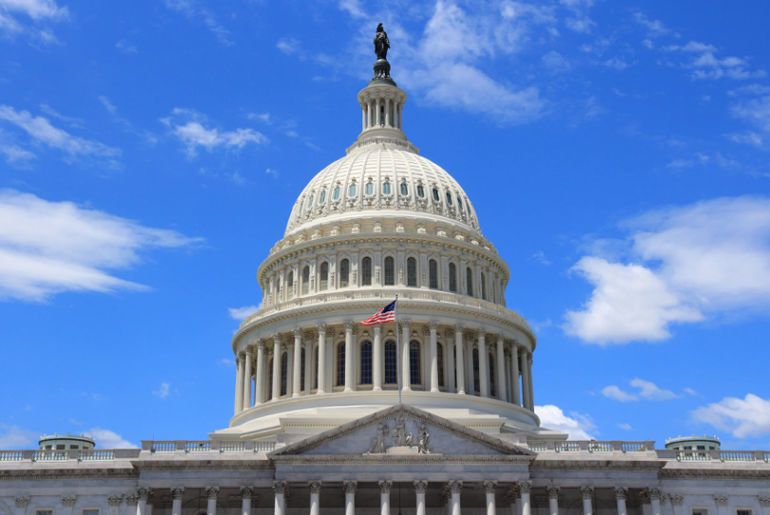 By NotaryLive Staff
Published on 11/02/2021
As more states continue to pass permanent remote online notarization (RON) laws, more people and businesses are able to enjoy the many benefits of online notarization services. Notaries and notary clients in states where notarization is legal are reaping the rewards of a more secure notarization process that allows them to capitalize on new business opportunities and even faster mortgage closings.

While some states are missing out at the moment, some experts are projecting that RON could become federally legal in all 50 states by 2022 - thanks to the Securing and Enabling Commerce Using Remote and Electronic (SECURE) Notarization Act.

What are the benefits of RON that some states are missing out on?
While RON allows for an incredibly fast, convenient, and secure notarization experience, some states have been slow to adopt it permanently. Because most notarization laws apply to the notary and not the person in need of notarization, notaries in those states are missing out on potential income. After all, people can use RONs acting in other states to notarize their documents much more quickly than through an in-person notarization. This puts any states that have not adopted RON at a disadvantage - especially in the business world.
For more information on which businesses could benefit the most from RON, read this blog!
To see if RON is legal in your state, check out this article. If you would like to push for Remote Online Notarization in your state, you can contact your local representatives.
What is currently being done? A look at the SECURE Notarization Act
Introduced on May 13, 2021 by Senators Kevin Cramer [R-ND] and Mark Warner [D-VA], the SECURE Notarization Act is outlined as follows.
According to the U.S. Congress website, Bill S. 1625's function is:
To authorize notaries public to perform, and to establish minimum standards for, electronic notarizations and remote notarizations that occur in or affect interstate commerce, to require any Federal court to recognize notarizations performed by a notarial officer of any State, to require any State to recognize notarizations performed by a notarial officer of any other State when the notarization was performed under or relates to a public Act, record, or judicial proceeding of the notarial officer's State or when the notarization occurs in or affects interstate commerce, and for other purposes.
In short, the purpose of this bill is to ensure that all remote and online notarizations "performed by a notarial officer of any State" are recognized federally, provided that the notary is being carried out by a registered notary public in that State. Essentially, the bill would authorize every notary in the United States to perform RONs.
Bipartisan support of the SECURE Notarization Act
While they may belong to opposing political parties, co-sponsors Senator Kramer [R-ND] and Senator Warner [D-VA] agree that the passing of this bill is long overdue.
"The pandemic exposed several flaws and outdated methods used in the American economy, and the notary process is a prime example," Senator Cramer said according to Snell & Wilmer's contributing article for legal publication J.D. Supra. "Our bill would bring this process into the 21st century, allowing people to securely complete notarized documents remotely, just as they do with many other important forms."
Senator Warner is also supportive of the bill and the prospect of a streamlined and more secure notarization process thanks to RON.
"Remote online notarization is a transformative technology that offers consumers a convenient way to safely and securely complete important documents," Senator Warner stated. "While the COVID-19 pandemic presented a number of obstacles to essential tasks such as executing wills, completing financial documents, buying or selling a home, or purchasing or selling a car online, many states demonstrated how to effectively deploy this type of technology to meet the needs of Americans. That's why I'm proud to introduce this bipartisan bill, which would permit nationwide use of remote online notarization, while requiring minimum safety and security standards, and provide certainty for interstate recognition of transactions completed with remote online notarization."
When is the SECURE Notarization Act expected to pass?
The bill has been gathering bipartisan support in the Senate according to Chris Morton, American Land Title Association (ALTA) senior vice president of public affairs.
"There continues to be broad, bipartisan support in Congress for the SECURE Notarization Act, and we continue to educate policymakers, alongside a broad coalition of partners, about the importance of expanding access to remote online notarization nationwide with strong standards for its use by all consumers," Morton said in an interview with Fox Business. "We continue to seek all available opportunities to advance this legislation toward enactment in this Congress and are hopeful for its movement."
The bill is currently working its way through the Senate at the time of writing this article. Time will tell whether the SECURE Notarization Act of 2021 will be passed, but at the moment, experts are hoping that the bill will become law by 2022.
Updated Date: 09/21/2023
---