Ron Meets Ronda | NotaryLove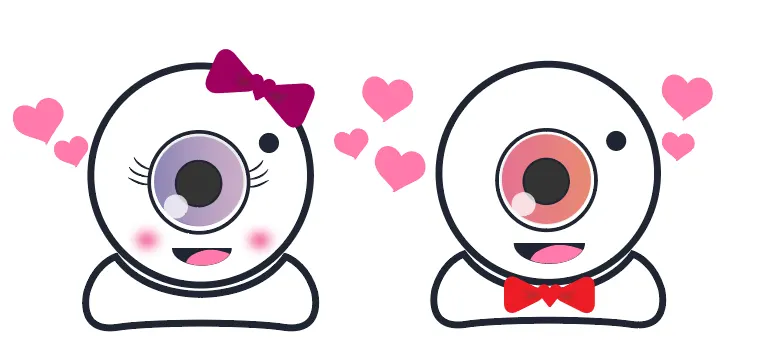 Published on 02/09/2021
Ron is a catch. He is a pioneer in his space, flipping the entire notarization process on its head, and in turn, has become quite popular. While his DM's were flooded with eager potential mates, Ron is very selective on who he brings into his life, similar to NotaryLive and our different Notary levels. The more you can be relied upon to be a trusted partner, the more opportunities that will arise within the relationship. Rons love life is no different, and with Valentine's Day right around the corner, he was looking for love.
Ron is anything but traditional, as you have seen with his revolutionary Remote Online Notarization platform, so no speed dating or blind dates for him. He decides to fire up his trusty robot dating app, BotLove, and got to swiping to find his true love. After swiping left on the likes of Clippy, Visme, and Bugdroid, Ron was starting to lose hope. It wasn't until he got his first match, and you'll never guess who it was…
RONDA!
It was love at first sight, and then Ron realized that she was a Remote Online Notary just like him, a match made in heaven! Ron quickly realized that Ronda was not only his soulmate but capable of helping NotaryLive grow into an even bigger player in the notarization space. Since Ron has found his forever love, we thought it was only right to share the love with our customers as well.
To celebrate this love between Ron and Ronda, from February 10th-17th, if you use the code "NotaryLove" during checkout, you will receive $2 off each remote online notarization using the NotaryLive platform!
We are excited to see where Ron and Ronda's relationship goes, who knows, there may be some wedding certificates or mortgage loans that need to be notarized in the near future.
Updated Date: 03/31/2023
---